Recently, a client sent us results of a focus group they had conducted, results that included an evaluation of direct mail concepts we're developing for one of their products. As part of the research, the client interviewed a number of small business decision-makers and asked for their opinions of the various direct mail formats and whether they'd be inclined to read and respond to them.
This reminded me of an article (below) on direct mail and focus groups that I wrote more than 10 years ago. What I said then is true today: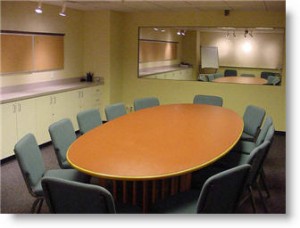 Focus groups are notoriously unreliable when it comes to evaluating direct mail.
That's not to say that you can't learn things from focus groups, but (for example) one of the recommendations from this client's research was to "include clear benefit language on the outer envelope" because that's what people in the focus group responded to best.
In the real world of B2B marketing, however, envelope teaser copy can easily decrease response. Why? Because people often equate teaser copy with junk mail, and so they never open the envelope in the first place (or their secretary never delivers it to them.) In the focus group, people were presented with the package and told to read it, so that human dynamic wasn't even present.
Remember: a key factor in direct mail effectiveness is deliverability, not just what gets read once the mailer is in front of the intended recipient.
Why Focus Groups Don't Work for Direct Marketing


An article that appeared recently in a national direct marketing publication recounted the case study of a database solutions company that used focus groups to evaluate two different creative concepts for an upcoming lead generation mailer.

One concept took a humorous approach; the other was more straightforward and to-the-point. Every one of six different focus groups said that the humorous piece was the best. Wisely, the company decided to test both versions in the mail anyway. The results: The more straightforward mailer out-pulled the humorous version by more than two to one.

The story reminded me of a similar experience we had with a client a few years ago for a campaign that targeted software developers. The client wanted brash, colorful creative to "break through the clutter." We convinced them to let us develop both a colorful self-mailer and a more sedate letter package in a plain (no teaser copy) #10 envelope.

At final layout, the client took the comps round to all the developers in their organization and asked them which they'd be most likely to respond to. To a man (this was an all-male sample), they chose the self-mailer. In the mail, the letter package out-pulled the self-mailer by a factor of three to one.

Focus groups have tremendous value for many things — notably to help evaluate brand advertising and basic positioning. But for direct mail, they're notoriously unreliable. The only way to get a true, objective evaluation of a given program is to test it in the field. After all, one of the things that makes direct marketing so valuable — whether print or online — is that it's measurable.

If you simply must get some indication of a direct mail campaign's potential merits before committing to even a limited test, then consider using online media — email, PPC, or banner ads, say — to test message, audience, offer or creative. Then use those results to alter your direct mail design if necessary.
Article excerpted from the ebook: "The High Tech Direct Marketing Handbook." To download a free copy, click here.