For those of us who work in and around the technology every day, it can seem like marketing automation is already pervasive. Industry data tells us something different. Analyst David Raab reports that for companies under $5 Million in revenue, marketing automation penetration is a miserly 5 percent. Even at mid-size companies ($20 Million – $500 Million), the figure is only 10 percent.
That might suggest that the adoption rate for marketing automation is lagging, but revenues for the leading companies are climbing at a torrid 50-60 percent per year. Even then, however, the vast majority of B2B marketers have yet to take the plunge. Which begs the question: is marketing automation right for every company? Is the untapped market opportunity as large as the data would suggest, or are some companies simply not a match for marketing automation, and never will be?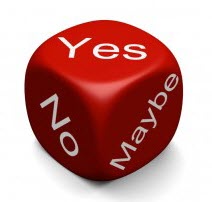 Earlier this month, I was interviewed by James Obermayer of the Sales Lead Management Association (SLMA) as we discussed how companies can decide when marketing automation is a fit for their organization, and how best to take the plunge.
That interview is now available as a free podcast. In a lively 30-minute discussion, Jim and I discuss:
• the key criteria that make a company an ideal fit for marketing automation …
• where companies fall short with marketing automation and the pitfalls to avoid …
• what resources a company needs to be successful …
• how best to choose a marketing automation solution …
In our experience, even the smallest companies can generate real, measurable ROI from marketing automation. However, specific factors make certain companies better candidates than others. Some of those factors (as I discuss in the interview) include: Read More »