In follow-up to the recent 2013 Marketo Summit, the marketing team at ReachForce, a leading provider of B2B data services, sent a message to attendees (including this blogger) crowing about the success of their traffic builder campaign, an email that generated a 42.8% open rate and resulted in ReachForce hosting the most heavily visited booth during the event. The subject line that generated such success?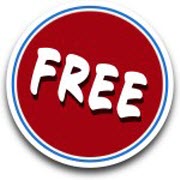 "Marketo Summit – Free Beer, Gold for Everyone!"
There are all sorts of conclusions one might draw from these results – most notably, when and how to use humor in business campaigns – but here's the factor that struck me most: the word "Free".
No-one uses "free" in subject lines any more, do they? Well, apparently, they do. And though it's only one data point, I found it somewhat revelatory that the ReachForce campaign generated an open rate well above industry standards, even using a term that by all accounts is supposed to guarantee your campaign ends up being caught in spam filters.
Other experts have seen similar results. In his post "7 Email Subject Line Myths Exploded," email consultant Tim Watson writes that spam trigger words like "free" aren't the problem they once were, because whereas in years past email was largely filtered on content, now the biggest variable is reputation. In other words, Watson contends, content will only cause you problems if you've received spam complaints in the past (or worse yet, have been blacklisted) and your email reputation is weak as a result. Read More »