When designing sales plays as part of your Account-Based Marketing (ABM) strategy, it pays to start with a few key questions:
1. What is the primary objective? (For example: secure an appointment, gain an introduction …)
2. What is the level of prior engagement (cold, warm, hot) and how aware is the audience of our brand, company, solution?
3. What is the general nature of the program? (Ex: cold outreach, warm outreach, account penetration, customer retention, cross-sell/upsell …)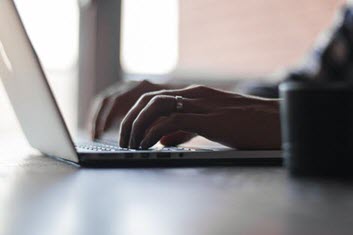 Answers to these questions will help define message, tone, offers/content/calls to action, and the type, sequence, and cadence of communication channels or touchpoints that make up a play.
Touchpoints in an ABM sales play can be almost any form of communication: email, phone, social media, direct mail, even in-person outreach. Just as with integrated demand generation programs, a combination of different channels, deployed in a prescribed sequence, is more likely to bring about success compared to relying on one channel alone (for example, email). If nothing else, including a mix of different channels diversifies your risk and increases the chances of engaging with prospects who may each have individual communication preferences.
It's important to stress that 1) not all channels make sense for all types of plays (or types of accounts), 2) that any play needs to be designed in the context of a larger ABM strategy, and 3) that simply selecting touchpoints is only part of the process. More importantly, if your competitors are using these same channels, how do you make your communication relevant, personalized, and compelling to the prospect?
Below is a list of potential touchpoints that our team developed recently in the process of designing a cold outreach sales play for an ABM client. Caveats aside, hopefully this will provide a handy resource for planning your next sales play, and prompt you to incorporate a mix of different channels:
1. Email to prospect

2. Email from your boss

3. Email from the CEO

4. Email from a board member or respected analyst/friend

5. Call the prospect but don't leave a voicemail

6. Call the prospect and leave a voicemail if no answer

7. "Ghost call" – dial the prospect twice without leaving a voicemail if no answer

8. Send a text message

9. Send a personalized video (using technology like Vidyard)

10. Comment on a blog post the prospect wrote

11. Comment on a LinkedIn post the prospect wrote (or one he/she commented on)

12. Download content from the prospect's Website

13. View the prospect's LinkedIn profile

14. Connect with the prospect via LinkedIn

15. Send Inmail via LinkedIn

16. Follow the prospect on Twitter

17. Send low-cost direct mail (e.g. postcard)

18. Send low-cost gift (e.g. Starbucks gift card)

19. Send high-cost gift (e.g. bottle of wine)

20. Send company swag (e.g. t-shirt, water bottle)

21. Send gift "teaser" (e.g. send iPad case, request meeting to get the iPad)

22. Target the prospect with custom, campaign-specific ads on LinkedIn (LinkedIn Matched Audiences), Google (Customer Match) or Facebook (Custom Audiences)
What other touchpoints or channels have you seen be successful for ABM sales plays? What did we miss?
Photo by Thomas Lefebvre on Unsplash