With inbound marketing all the rage, where does that leave old-school lead generation techniques such as cold calling and appointment setting? In today's digital era, when everything lead gen seems to revolve around simply being in the right place at the right time, can it also make sense to simply call potential clients as a means of securing qualified leads?
For some expert perspective, I turned to Michael Damphousse, Founder, CEO, and CMO of Green Leads, a firm specializing in pay-for-performance B2B appointment setting, lead nurturing, and list development. In his spare time, Michael writes prolifically for Smashmouth Marketing, a terrific blog on B2B demand creation. He can be followed on Twitter also.
HS: Mike, where does appointment setting fit into the overall demand generation mix?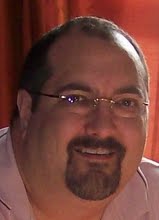 MD: When it comes to demand gen, we've found that B2B demand gen specialists use inbound/outbound equally, and the precise mix depends upon a client's industry, prospects, and buying habits. Interestingly, most people think of appointment setting as being only in the outbound category, which predominantly it is, but we've been also recommending to clients that they align appointment setting with inbound/nurturing efforts. The clients that have implemented this combination of nurturing and appointment setting have seen a significant increase in lead to pipeline conversion rates.
HS: Is this kind of campaign tougher in a down economy, i.e. when there are fewer qualified buyers out there?
MD: It's counter-intuitive actually. Business still has to continue, and prospects seem to be cautious, but it's caused many buyers to be more creative about where they invest. We find people are open to new ideas and are motivated to improve their business, so if you can present a solid value statement there are more reasons now to meet with you than ever before. Buyers are also taking control of the process earlier. The sooner a sales engagement starts, the higher the probability you can be engaged in the process. Appointments accomplish this.
HS: For what type of companies/products/services is appointment setting a good fit, and when is it not a fit?
MD: In general, appointment setting fits well in three situations:
1. When a company wants to jumpstart or accelerate their sales pipelines. Appointment setting programs have very predictable outcomes, and a pre-defined ROI, whether done by an inside team or an outsourced pay-for-performance vendor such as Green Leads.
2. When a company is targeting high level executives. Executives don't want to be sold to on a cold call. Instead, get permission for an appointment and put your sales team in front of them.
3. When a company's clients have a very high revenue value. Appointment setting will always generate a higher cost per lead than other programs, however, the ratio of appointments to deals is a fairly consistent formula. The bigger the average deal size, the more it makes sense to invest in a program like this. I never recommend appointment setting to Green Leads' clients unless their average ticket price is higher than $10k with solid margins.
HS: What are the mistakes companies make that prevent appointment setting campaigns from being successful?
The biggest area of failure is when sales and marketing aren't aligned, especially as it pertains to the definition of a sales ready lead. It doesn't matter if we're delivering four appointments a week with C- and VP-level prospects, because that's want marketing wants, if the rep knows he'd be more successful fielding six meetings a week and adding Managers to the mix. Sales and Marketing have to agree on what goals will result in maximum revenue.
HS: What do you say to those clients who have tried third party appointment setting before and been "burned" – i.e. the leads aren't of high quality, people don't remember making the appointments, etc.?
Unfortunately there are lots of firms out there that burn and churn through their clients, and in some cases the client thinks it's the only solution in town and just live with it. Part of the appointment setting business is that there will always be cancels and reschedules, and there will always be some bad meetings. Reducing both those numbers is what makes a good program a great program. From a budget perspective, quality appointments outperform every time. A simple test is to find out how the firm's reps are compensated. If they're motivated by quantity — beware. If they're motivated to deliver a good meeting — sign 'em up.