DemandGen Report just released a report detailing the results of a survey in which they heard from more than 50 executives at organizations who have implemented marketing automation solutions. (You can download a complete copy of the report, sponsored by Manticore Technology, here.)
Some of the survey's conclusions are fairly predictable. Companies are showing strong ROI from marketing automation, and report the usual benefits such as improved campaign measurement, and increased sales productivity. Overall satisfaction hinges primarily on ease of use and ease of implementation. No surprises there.
Plainly put, most people who invest in marketing automation are happy they did, and are showing a genuine ROI. However, the key takeaways from this report are, for me, not in what users like, but in what they regret. The two items that respondents said they'd do most differently are consistent with our direct experience working with clients to design and implement lead management programs using marketing automation. The two biggest regrets cited were: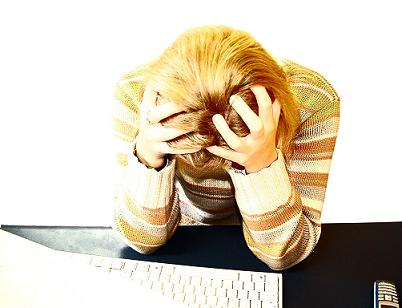 * 79.2% of respondents said they would "better prepare their organization by building proper processes and content offers to feed the automation system"
Translated, I read this as "we wish we'd actually developed a strategy before we flipped the switch." The fact that 4 out of 5 companies are experiencing this deficiency echoes what we see in the marketplace. At our agency, we help clients implement marketing automation from the ground up, but the fastest growing part of our lead management practice is working with companies who already have the solutions in place, and who are now looking for ways to improve (or fix) their underlying lead nurturing strategy. (In sales parlance, people are buying aspirins when they should have bought vitamins.)
Launching a marketing automation system without benefit of a cohesive strategy – one that defines frequency, offer, workflow, segmentation, rules and triggers – is an easy trap to fall into. In part, the software itself is to blame. Marketing automation vendors sell their products as easy to use and quick to implement, as indeed many solutions are. Unfortunately, one byproduct of the "you'll be up and running in 3 days" sales approach is that customers dive in without much advance planning or strategy, and, as a result, initial implementations tend to be highly tactical (e.g. "Great – we can use this to send out next week's Webinar invitation.")
* 43.4% of respondents said they would "work more closely with sales organizations to build alignment around goals/processes"
Translation: "I wish I'd involved sales earlier in the process, and clued them into what was going to change."
Automated lead management can accomplish great things, but setting expectations is critical, especially in sales. One past client experience illustrates the point – we helped deploy marketing automation for an open source software company who were generating hundreds of downloads per day, contacts that were all being fed to inside sales for follow-up and qualification. Needless to say, reps were backlogged, and spent most of their day aimlessly trying to contact raw leads, many of whom were just looking for free software. When the new system was implemented, only sales-ready leads – contacts that met pre-defined criteria – were tagged for follow-up, and the remainder went into a nurturing track. The result: inside sales complained loudly, because their inbound lead flow had suddenly dropped by 80-90 percent. And since no-one had really "sold" the benefits of the process to that inside sales team, much consternation ensued. Marketing-sales divide anyone?
When we conduct an audit of a client's lead management process, or when we're designing a lead management strategy from the ground up, getting direct input from the trenches – from inside sales – is critical to designing an effective communications strategy. What prospects really want to know about the product, their primary objections, the true barriers to sale, negative perceptions that need to be addressed – most of these insights can only come from someone who deals with them every day. (And guess what – what marketing thinks are the key points to be addressed don't always align with sales experience. Imagine that.)
The good news in Demand Gen Report's survey is that companies are seeing real ROI from Marketing Automation and are happy they took the plunge. The bad news is that companies can do much more to prepare before they get their feet wet.