Earlier this week, San Francisco-based Demandbase announced its "Company Targeted Advertising," a new platform that allows B2B marketers to target online display advertising either to specific companies (by name) or those that meet specific corporate attributes (company size for example, or vertical industries).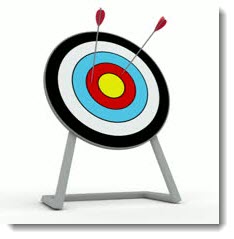 The introduction follows on the heels of a similar announcement at September's Dreamforce conference by Bizo, when they unveiled Bizo Company Targeting, a solution that also allows B2B advertisers to target display ads at prospects within target accounts, say Fortune 1000 companies, or a list of names from within the advertiser's CRM database. Madison Logic, a provider of "data powered lead solutions" based in New York, also announced a similar offering this fall with their Data Match Lead Retargeting service. You can even make comparisons to the display advertising offered by Internet darling LinkedIn, through whom B2B marketers can also target prospects by industry, company size, even job title.
Coming in quick succession, all these announcements represent a potentially dramatic shift in the use of display advertising as a demand generation tool for B2B advertisers. To date, in order to reach specific markets or corporate demographics through online display, B2B marketers have needed to rely primarily on targeting by content – placing ads either on sites of an editorial focus likely to be read by their target audience, or using contextual models where ads appear adjacent to related content. Neither of these models prevents unqualified prospects, or even consumers, from viewing and clicking on those same ads. (Demandbase estimates that the traditional display model results in 67 percent of all ads being served to unintended targets.)
The ability to target specific industries, job functions, revenue tiers, even specific companies, changes this dynamic fairly dramatically. Where previously, display advertising has tended to be a little-used B2B demand generation tool other than for broad-based general awareness, now it has the potential to match other channels – notably content syndication (PPL), and paid search (PPC) – in its ability to drive low-cost qualified leads that meet B2B advertisers' target demographics.
Which leads me to wonder: if indeed this becomes more than a trend, and develops into a standard feature of B2B display advertising, can Google, or even Yahoo/Bing, be far behind in offering their own version of demographic targeting? Imagine, if you will, the option to display search ads (through Google AdWords) only to companies that match up with your target attributes, instantly eliminating the wasted investment in conversions or leads that will never become sales-ready prospects. Technically, it should be possible. Financially, is Google prepared to lose all those clicks (and click revenue) that would disappear as a result?