Results are in from a recent survey on B2B Lead Generation by the B2B Technology Marketing Community on LinkedIn (free report download here), and the numbers tell a disheartening story.
Key findings from the survey of more than 600 B2B marketing professionals include: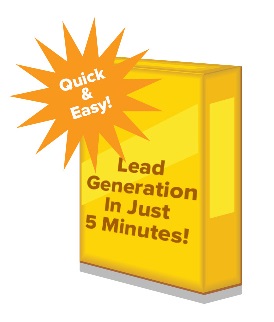 * 80 percent of those surveyed report their existing lead generation programs are only slightly or somewhat effective
* 24 percent said they're unable to gauge how well leads convert to revenue
Other findings of note:
* Events, conferences and tradeshows were rated the most effective lead generation tactic
* 59% of those surveyed rely on lead volume as their primary gauge of lead generation success
* Improving lead quality was rated as both the top priority AND the biggest challenge by a majority of respondents
At face value, it's hard not to conclude based on this data that many B2B marketers are struggling to even measure lead generation success, let alone achieve it. Why is that? Here are my theories:
1. Marketing automation has yet to solve the reporting issue.

Marketing automation has helped increase lead generation effectiveness by leaps and bounds, but campaign reporting is still a weak link. The functionality is there, but users aren't taking advantage. (A recent survey on "marketing automation maturity" reported that only 58% of MA users report on revenue contribution.) When more than half of marketers still use lead volume (note: not even lead quality) as their primary measure of success, something is desperately wrong.
2. B2B marketers are focused on the short term, to their detriment.

When marketers rate trade shows as their most effective lead generation tactic, it tells you that programs are being judged on volume and speed, i.e. their ability to generate large quantities of leads in a short period of time. No wonder lead quality is such a pressing issue. Never mind that, over the long term and with the appropriate lead nurturing in place, other lead generation tactics (notably content marketing) are far more cost-effective.
But therein lies the quandary. Marketers are judged (particularly by sales, and even more so in technology companies) on "what have you done for me lately." Were marketers given the latitude to operate on a more long term horizon – i.e. casting a wider net and nurturing unqualified leads to opportunity – lead generation would be much more effective. (Note: I wrote a white paper on this very topic.)
3. Marketing is suffering from a knowledge gap.

B2B companies are entering an era of "do it yourself" marketing. Agencies, consultants, media buyers, even the marketer's own Web team, are being devalued and displaced by a raft of marketing technology that puts more power in the hand of the individual marketer to design, build, launch, manage, and track campaigns. There's only one problem: technology doesn't do strategy. Or creative. No marketing automation platform, for example, tells you what offer to send to whom, when. Nor will it write landing page copy. Those marketers falling for the siren song of "so quick and easy you don't need a graphic designer/agency/developer/IT specialist" may be finding that lead generation, no matter the technology at your disposal, isn't quite that simple. (61% of survey respondents named lack of resources – staffing, budget, time – as their biggest barrier to success.)