Do you feign understanding when your CEO talks about "sales and marketing alignment"? Unclear on the difference between lead management and revenue cycle management? Horrified at the responsibility of investigating marketing automation solutions for your company?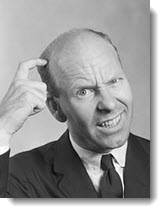 In a recent study, Marketing Sherpa reported that 54 percent of CMOs have either begun or implemented marketing automation, but that still means almost half of all CMOs (and I suspect the actual percentage is much higher) have yet to take the first step.
If you or your company is one of those still on the sidelines, indeed, if you're not even sure what all the fuss is about, here's a simple way to get up to speed. In a new, recorded Webinar, "Marketing Automation: What Is It & Why Do I Care," I explain the basics of marketing automation: what it is, what it does (and what it doesn't), and why so many of your peers are rushing to make investments in the technology.
Designed specifically for marketing professionals who may be researching, considering, or just plain curious about marketing automation, the Webinar provides a fast-paced overview including key benefits, common use cases, and real-life applications. In a little over 20 minutes, you'll learn:
• What makes marketing automation different from older email platforms
• Who the leading vendors are in the marketing automation category
• 6 common use cases (applications) for marketing automation
• 6 key benefits from implementing marketing automation
• 6 real-life marketing campaigns that leveraged marketing automation
and more, including the role marketing automation can play in lead management, customer marketing, channel marketing, social media, and more. You can access the Webinar here.