Planning for a successful Account-Based Marketing (ABM) initiative requires much more than simply investing in new software and asking the sales team for a list of top target accounts.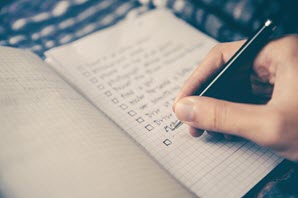 Proper ABM planning demands painstaking account selection, a clear consensus and buy-in amongst internal stakeholders, and a careful inventory of current content. And that's just the beginning.
Without planning, ABM initiatives are doomed to be little more than short-term, tactical campaigns (see this earlier post) that fall far short of their potential. Have you taken the right steps to make sure your ABM initiative achieves the results you expect? Use the checklist below as a guide.
Click here to view infographic full-size.
Photo by Glenn Carstens-Peters on Unsplash