Recently I had the opportunity to sit down with Daniel Chalef, CEO of KnowledgeTree, developers of an intriguing new solution, built for both Salesforce.com and mobile (iOS), that enables sales teams to instantly find, surface, and present the ideal content in any selling situation. I talked with Daniel and his team to find out more about what they call an approach called "Content Selling."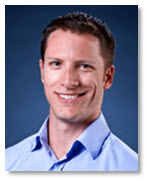 (HS) What problem does KnowledgeTree solve?
(DC) Today's buyers are more educated on markets, products, and competitors than ever. This makes it critical that sales teams are seen as partners that add value to the conversation. One way they can do so is by providing content that resonates with individual prospects and advances the sales cycle.
KnowledgeTree answers that challenge by helping sales teams discover the right marketing content at the right time. Our rules-based discovery tools surface presentations, documents, and other marketing content that speaks to the exact information need of buyers.
(HS) Content has become the fuel for so much of marketing these days. In your view, does that flood of new content help or hinder the average salesperson?
(DC) Content Marketing is a major weapon for marketers, but it hasn't always translated into value in the selling process. Sales teams can be overwhelmed by the sheer volume of case studies, white papers, and other collateral. This avalanche of content drives "Content Anxiety"– more discontent, if you will. Salespeople can't find the precise content that they need, when they need it, so they'll opt simply not to offer content at all. Or, they'll waste time looking for content. Or, they'll use the same generic content time and time again, material that doesn't resonate with prospects.
Salespeople need a better approach to take advantage of the wealth of content they have. We call that approach Content Selling.
(HS) How are most Salesforce users storing and sharing sales content? What are the challenges that presents?
(DC) In most organizations, content is spread across multiple locations: in the cloud, on a shared drive, on a rep's desktop, wherever. There is no one, central repository, and as a result, it becomes very difficult for an account manager or ISR to find the content that he or she needs at the very moment it's needed. Small wonder that 60-70% of marketing content goes unused, according to Sirius Decisions. And it's also no surprise why we found that a major issue that salespeople have with marketing in general is what they perceive as a lack of relevant content to use in their sales process.
Most tools to date simply recreate the problem by giving salespeople hundreds of search results with no understanding for what content a rep should actually use. So reps either waste time looking for content or simply use what they're comfortable with – the same, potentially out-of-date, untargeted content.
(HS) What can marketers do to make content more available and usable for salespeople?
(DC) The approach that we recommend is "rules-based discovery". As marketers, we segment our messages based on which message resonates with different prospects. We build white papers for early stage evaluators, case studies for building a business case, industry papers to show vertical expertise, and so on.
The same principles apply to Content Selling. When a sales person upsells to a financial services company in Germany, certain messages will resonate better compared to a manufacturer in the US. And when a sales person is speaking to a new prospect, certain messages will be more effective compared to when speaking to someone in the final evaluation stage.
Just as marketers map content to the lead lifecycle (early, mid, late stage), they should also map content to the selling process – industries, products, sales stages, and more. But more than that, marketers need to make content discoverable in the tool that salespeople use every day – their CRM.
Secondly: measurement. As marketers, we aggressively test and measure the effectiveness of our various marketing channels using Marketing Automation tools. That same rigor needs to apply to messages and content used by sales. We recommend closely measuring the ROI that comes from content's role in the selling process.
Then, apply "Survivor" rules. Good content that advances the sales process stays and gets promoted. Bad content leaves the island. One company we work with has used this approach to double their RFP win-rate to the tune of $7 million in incremental sales. All from helping deliver better content to prospects during the sales process.
(HS) The overwhelming trend in B2B demand generation today is for marketing to not only drive raw inquiries, but also to convert and nurture those inquiries into sales-ready leads. In that model, if salespeople are only involved at later stages of the selling cycle, what implications does it have for the type of content they need and how they need to use it?
(DC) It makes it more critical than ever that salespeople have great content on hand to serve better educated prospects. When prospects are armed with insight into the market, your competitors, and your products, they demand a partner in the selling process. Not someone who will simply throw any old content at them and expect it to resonate.
Today's salesperson needs to have access to content that is matched to their sales engagement – content that helps him or her advance the purchasing cycle and boost the prospect's confidence and trust. That was the biggest lesson of Content Marketing. And it's why Content Selling is so critical.
(HS) Thanks Daniel!
For more information on the Knowledgetree solution, visit their Website or follow them on Twitter at @KnowledgeTree.