Anecdotally, I've been noticing a minor trend in technology marketing circles of late – namely, that a high percentage of demand generation campaigns seem to be presenting a product demo as the primary offer. Worse yet, I fear the condition (let's call it "demo-itis") may be contagious.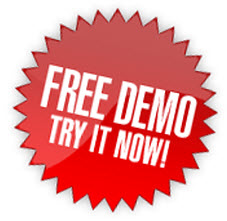 It's easy to understand the appeal that demo offers provide. One, they don't require the resources and development cycles of a new white paper or Webinar or infographic. Secondly, what sales rep doesn't like demo leads? A demo request is almost always a Sales Accepted Lead (SAL). Demos short cut the demand generation process and give sales what they want, namely someone with a short-term interest in the product they're selling.
Demo-itis would appear to be caused primarily by two factors: one, a lack of resources to produce new content (and therefore, alternative offers), and two, the degree to which corporate marketers are now increasingly accountable and measured, not by the number of raw inquiries they generate, but by the number of Sales Qualified Leads that result from the marketing activity they fund. It's that latter variable, I fear, that is a prime driver in the rush to demo. One can just imagine the internal conversation: "If it's SQLs that I'm going to be measured on, I'm going to design my campaigns to generate SQLs."
Of course, designing demand gen campaigns solely to generate highly qualified leads is problematic. For one, demo leads are on average (based on our work with tech clients) up to 3x more expensive than leads generated by other, information-type offers, say white papers or Webinars.
Secondly, a demo is by definition a late stage offer. That is, it will only ever appeal to that small subset of prospects who have already decided 1) they have the problem your technology solves, 2) they're ready to do something about it, and 3) they think your product warrants a closer look. Focus your demand generation efforts too much on generating demos, and you'll be leaving 60-70 percent of potential prospects (and customers) on the table simply because they're just not at the stage to where they're ready to listen to a product pitch.
A much more effective strategy is to present a range of offers – utilizing early, mid- and late-stage content – to attract prospects at every stage of the selling cycle. (Late stage offers do need to have a role in demand generation, because it's critical to capture those qualified buyers who may have previously slipped through the cracks and aren't currently engaged in dialog with your company.)
Once you've captured that broader spectrum of leads, some of whom will almost certainly be more qualified than others (or at least, further along the sales cycle), use automated lead nurturing to filter, qualify, cultivate, score, and ultimately convert them to qualified opportunities. Executed well, a demand generation strategy designed to capture a broad spectrum of inbound leads is destined to always generate more qualified leads in the long term, compared to a strategy focused on generating on "hot leads" exclusively.
Remember, demos can also serve as secondary offers – for example, on thank you pages, in fulfillment emails (emails that you use to send someone the link to the white paper they requested, for example). Presented "after the fact" as such in conjunction with other offers, they won't scare off early stage prospects, and yet you'll be presenting the opportunity to say "yes" to the demo if they're indeed ready.
For a more in-depth discussion of how best to design your demand generation strategy, download a free copy of our white paper: "Lead Recycling: A More Cost Effective Approach to Demand Generation for High-Technology Companies."