Just as B2B marketing has evolved rapidly in the last decade, so too have the marketing agencies who service those B2B companies. In particular, a new breed of agency focused on demand generation (or demand creation) has emerged – these firms tend to be part strategic consultants, part creative agency, part systems integrator. Demand creation agencies not only design and build content, but can help define and deploy sales and marketing processes, and ensure clients get the most from technologies like marketing automation.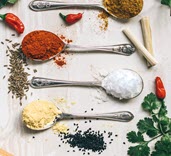 The experts at SiriusDecisions recently created their "Demand Creation Agency Evaluation Framework" to guide B2B organizations in selecting the right agency partner for their specific needs. The infographic below provides an outline of what SiriusDecisions considers to be the core capabilities of the new demand creation agency.
Click here to view infographic full size.
Photo by Calum Lewis on Unsplash