In a recent article on LinkedIn that I highly recommend for any tech entrepreneur, Jason Seeba and Ashu Garg spell out the key priorities, milestones, and pitfalls for early-stage companies seeking to acquire customers. In "The Startup's Guide to Demand Generation: From Your First 10 Customers to Your Next 1,000," the two authors cover everything from when to make the first marketing hire, to what marketing technologies to buy first, to how best to leverage marketing data.
Their article inspired me to reflect on some of the start-ups test that our agency has worked with over the years. Some of those clients have gone on to great things, while some have fizzled or been acquired. Many we were able to generate real results for, very quickly, whilst others proved much more of a challenge. What distinguished the successes from the failures?
Here are some of the key lessons I've learned for how even the smallest company can find success generating leads, opportunities, and customers: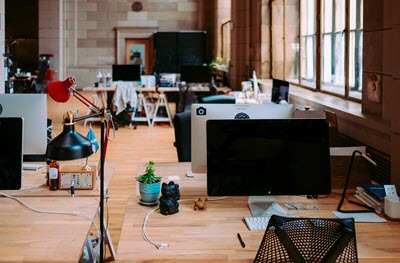 1. Branding Doesn't Matter
When you're an established company, say: Salesforce.com or Microsoft, how people feel about your company on an emotional level – based on the sum total of their interactions with that company — can have a significant impact on how and why they invest in your product. But a "brand" for a much smaller company is immaterial, I would argue. And, moreover, any time, energy or resources invested in defining or promoting that brand distracts from activity that would be better served generating leads, engagement, and customers. Worry about the brand when you get to a time and place where it finally matters.
2. Know, Validate, and Preach Your Message
Brand may not matter, but message does. If your company changes its value proposition from month to month (or from one executive to the next), or hasn't validated that message in the field, no amount of demand generation will make a difference. Define who you are, what you do, and why it matters, validate those points, and ensure that everything you communicate into the market, from a Google Ad to a sales script, is based fundamentally on that same, consensus message. Better yet, develop a comprehensive message deck that sets out clear, defensible value propositions for defined audience segments, verticals, or buying personas.
3. Good Content is Your Secret Weapon
Demand generation as a whole, and content marketing in particular, is a meritocracy. Good content that provides clear, compelling information on how to solve a business problem generally wins. Bad content, poorly written, content that purports to offer advice but is really promoting a product, will more often fail. Larger companies may have more writers and a bigger budget, but they are no more capable of producing good content than you. A simple, well-crafted white paper – one that speaks to a pressing issue in the marketplace – can put you on the map, generate buzz, and be the foundation to a highly effective demand generation strategy. Plus, you can repurpose that same white paper into blog posts, slide shares, infographics, and more.
4. Use Outbound and Inbound Channels
In their article, Seeba and Garg say: "Identify what works for you." But searching for that winning strategy doesn't mean putting all your demand generation eggs in one basket. For start-ups especially, it's critical not to rely on any one channel, or tactic, or piece of content. Most importantly, start-ups need to employ both inbound and outbound channels for demand generation. Inbound tactics (Google AdWords, LinkedIn ads, Content Syndication) increase the chances that someone trying to solve the very problem you can address will find you and engage with your company. Outbound marketing (email, direct mail, most ABM) puts your message in front of the right people. Outbound is especially critical for those companies solving a problem that people may not know they have. But no company can rely 100% on one vs. the other.
5. Go Easy on Webinars
I struggle to understand why so many start-ups are so infatuated with Webinars. Is it because they believe that Webinars generate better leads, and their company doesn't have the sales bandwidth to filter the good from the bad? Is there something about Webinars that companies believe communicates a certain credibility, or viability? Either way, Webinars as a content strategy are overused. The key issue: Webinars set a "high bar" for response. A Webinar invitation is a request for 45 minutes of someone's time, from a company he/she has never heard of, for a problem he/she may not know exists. I'm not saying don't do Webinars at all, but don't make them your main form of content. Consider an ebook, an infographic, or even a video, formats that ask less of the prospect and thus are more likely to generate engagement.
For more demand generation tips, download our white paper: "How to Choose Your Carrot: Effective Lead Generation Offers for High-Technology Marketers."
Photo by Annie Spratt on Unsplash