In an era of Instagram, TikTok, and Clubhouse, few marketing channels are more "old school" than the humble email newsletter. And, yet, newsletters are still thriving as a B2B marketing channel, driven in part by data privacy regulations (CCPA, GDPR) that push companies to adopt a more permission-based, subscription model of email marketing.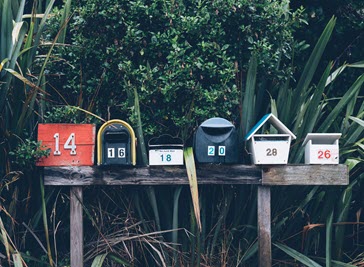 In the tech world, newsletters can play a key role in customer marketing: helping to increase retention, reduce churn, and boost customer satisfaction. Newsletters can help solve for one of the key issues many tech marketers face – namely, they're not always in communication with the right contacts (decision-makers, influencers, power users) at customer accounts. An effective email newsletter – content that can be forwarded and shared – is one way to build relationships with buying groups beyond just the original purchaser or designated support contact.

What, then, does it take for an email newsletter to survive and thrive at a time when customers and prospects alike have a myriad of other options (and preferences) for how they receive and consume content? Here a few tips to consider:
1. Focus your newsletter's content with a specific goal and audience in mind. Newsletters cannot be all things to all people. Consistency in tone and content helps drive subscriptions and engagement. The more targeted (prospects vs. customers vs. resellers, for example), the more relevant the content and the more likely that content will be read and shared.
2. Host newsletter articles on a blog platform like WordPress to extend that content's shelf life. Newsletter articles are a great way to generate long-term search traffic and new subscribers. Link key terms within the articles to the Web pages you want to rank highly for those keywords.
3. Within the email itself, keep content items short (preferably 50-100 words or less) so as to give greater visibility at a glance (i.e. without scrolling) to more content. Then provide a link to the hosted version for the full version of each article.
9 Tips for a More Effective Email Newsletter
Click To Tweet
4. Include a subscription CTA prominently (in both the newsletter and on the hosted version) to better capture casual visitors and people to whom the newsletter gets forwarded. Keep the subscription form fields to a bare minimum (name, company, email address) if possible. Sell the value of subscribing – "Get Key Insights Every Month!"
5. Change the subject line for every broadcast in a way that highlights the content for that issue. (Don't forget to leverage the preview text to add more detail.) Test subject line format and "from" field to determine what works best for the long term.
6. Promote each issue on social media (Twitter, LinkedIn), highlighting key content and linking to the hosted version of the newsletter or a dedicated subscription page that "sells" the value of the information. Or use a platform like Drift to present pop-up subscription offers to new visitors via chatbot.
7. Offer links to related content (Webinars, white papers, Web pages) within the content itself ("For a more detailed discussion of this same topic, download our free white paper …") and also in the sidebar or as a standalone CTA. Don't be afraid to include promotional content (e.g. an upcoming Webinar) as part of the newsletter – just avoid overdoing it to the point where the newsletter starts to read like a sales pitch.
8. Newsletters tend to be more graphics-heavy than most solo emails. Keep the email header at a modest height to avoid forcing the headline, sub-head and teaser copy down the page. Use tools like Litmus or Email on Acid to ensure the newsletter renders properly on different email platforms and mobile devices.
9. A list of topics ("In this Issue") is useful, but benefits are key: what will your subscriber gain, learn, discover? Remind people what they get by reading (and subscribing) to the newsletter. An informative sub-head ("IT Security Tips and Best Practices for the Growing Business") can be an efficient way to deliver that message.
Photo by Mathyas Kurmann on Unsplash