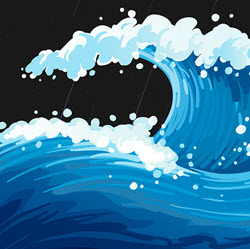 When the California Consumer Privacy Act (CCPA) takes effect on January 1, 2020, it will only be the latest (and not the last) in a wave of data privacy regulation to hit B2B marketers. It's easy to become numb to the torrent of news, tips, and warnings about CCPA on social media and elsewhere, but make no mistake: these regulations are very real, and few marketers – no matter how small – are immune from risk if not adequately prepared. Fortunately, there are basic steps that every marketing organization, Website manager, and marketing operations team can take to minimize exposure.
The infographic below provides a side-by-side overview of the four major data privacy regulations: CAN-SPAM (US), CASL (Canada), GDPR (Europe) and CCPA (California), and highlights critical elements such as opt-in/opt-out provisions, potential fines, and key requirements for marketers, as well as links to additional resources.
Click here to view infographic at full size.

Important disclaimer: none of the information above is to be construed as legal advice, nor are the recommended steps guaranteed to ensure CCPA compliance. Marketers should consult with legal counsel on the risk/liability from, or compliance with, any data privacy regulation.
A big thank you to Anne Angele, Spear's resident compliance guru, for her help with this article.