The rate of change in B2B marketing and marketing technology continues to accelerate, and 2020 promises to be no different. I asked the best subject matter experts I know, my colleagues at Spear Marketing Group, what trends they think will highlight the next 12 months in B2B demand generation. Here's what they had to say: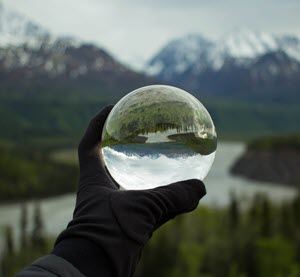 "I fully expect to see continued buzz around AI, but I think the real heavy lifting next year is going to be around tech stack management. Marketing departments are continuing to invest more in technology and the average number of technologies per marketing department is skyrocketing.
It's no longer enough to have a solid strategy around marketing automation. B2B marketers need to be really intentional about creating well-integrated tech stacks that create seamless omnichannel experiences for today's sophisticated customer."
– Anne Angele, Director of Technology & Marketing Automation
"I see video content taking its seat at the top. I'm thinking short motion graphic video clips with simplified illustrations or even raw footage that gives the user a sense of immediacy and realism.
I think B2B companies are just beginning to realize that they need to invest in more than just static content and instead build more interactive assets that open the door for new forms of engagement."
– Crystal Martin, Art Director
"I believe 2020 will be a year of category consolidation in B2B martech. In 2019, we saw a continued trend of data integrations, specifically with solutions like intent data and IP address lookup becoming a standard in marketing platforms. In 2020, platform tool sets will reach a maturation point that will force consolidation in various categories.
Additionally, we'll see Account-Based Marketing (ABM) move on a path toward ubiquity, eventually morphing into use case strategies, tactics and best practices analogous to demand generation, inbound marketing, lead generation, and lead nurturing."
– Tom Meriam, Vice President, Business Development
"The big trend of audience-based targeting will continue into 2020. More marketers will focus on developing audiences that align with their ideal client profile (ICP), making it critical for Google and Bing to improve their targeting capabilities and move beyond the "keyword."
The demand for better attribution will also pressure the big ad platforms – Google, Bing, Facebook, LinkedIn – to create more robust reporting options. Look for ways to more accurately measure the performance of your paid campaigns, potentially eliminating the need for third party point solutions."
– Ashley Kennedy, Digital Media Director
"I expect the role of the CMO to evolve with the rise of revenue operations (the convergence of sales ops, marketing ops, and customer success). Aligning these functions will allow the CMO and the marketing team to use a shared view of data and insights to provide a consistent experience – and drive revenue growth – across the entire customer journey, from new business to customer retention."
– Gina Miller, Vice President Client Services & Technology
My personal demand gen predictions? Next year I see the lines between sales and marketing continuing to blur. Marketers are already responsible for more of the lead lifecycle than ever – from initial lead response to pipeline acceleration. ABM has forced us to orchestrate campaigns with our sales counterparts, and in 2020, that trend will only pick up steam. Look for sales enablement and sales orchestration to become a standard part of every demand generation campaign brief.
Here's to another exciting year!
Photo by Elijah Hiett on Unsplash