Account-Based Marketing (ABM)
Spear's ABM capabilities cover the full breadth of a comprehensive ABM strategy. We can build your ABM program from the ground up, or develop specific content, creative assets, and campaigns to help fuel an existing ABM initiative.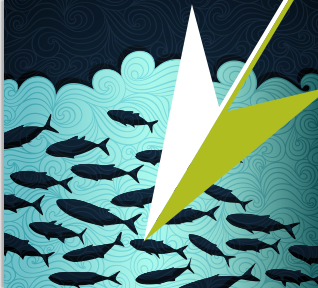 Our ABM practice leverages the same knowledge and expertise we've honed from years of experience in developing and deploying successful demand generation programs for B2B clients. When you work with Spear, you work with a partner that already has the strategic know-how, creative resources, and technical expertise to make sure you generate maximum return from your ABM investment.
ABM Services from Conception to Execution
As a full-service demand generation agency, Spear Marketing Group provides a comprehensive suite of ABM-related services that includes (but is not limited to):








Development of formal ABM strategy/plan/roadmap
Identification of high-propensity target accounts
Data assessment, acquisition and append/enrichment
Development of strategic account-based value narratives
Content assessment, mapping, and development
Technology assessment, research, and recommendations
Design and execution of ABM programs and sales plays
Development of ABM Campaigns/Plays
Most ABM consultants are great with ideas and plans but leave you holding the bag when it comes to the content and campaigns you need to fuel an ABM program. We'll take your ABM strategy from conception and planning to full-scale deployment and execution, including custom content and campaigns designed for specific target accounts, personas, and account tiers:
Online Advertising (Google Ads, Retargeting, Paid Social, Programmatic Display)
Email & Sales Outreach
High-Impact Direct Mail
Account-Based Content Syndication
Opportunity-Based Marketing FrameworkTM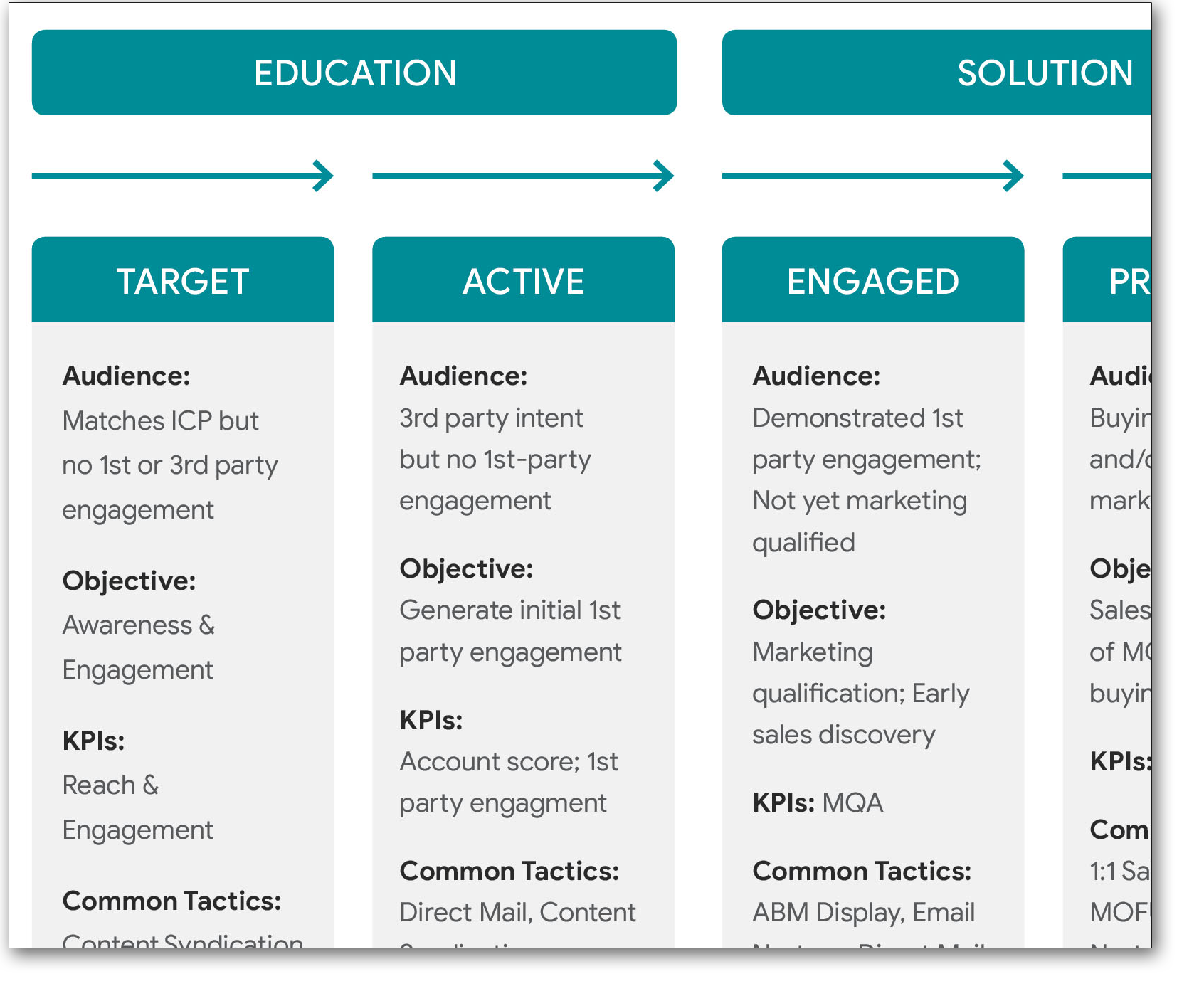 Adapted from SiriusDecisions' Demand Unit Waterfall, the Opportunity-Based Marketing (OBM) Framework is a proprietary B2B demand marketing model that organizes buying groups into stages (ex: Target, Active, Engaged) based on engagement and intent, and informs ABM strategy by focusing on channels and tactics that match to stage-specific KPIs and business objectives.
As a planning tool, Spear leverages the OBM Framework as a foundation for ABM campaigns, ensuring alignment and consensus on audience, tactics, and success metrics based on best practice.
Start Your ABM Journey Here.