Paid Media
At Spear, we approach all paid media engagements from a demand generation perspective. Our focus is developing and executing media strategies that generate measurable engagement, qualified leads, and revenue, not just clicks and impressions.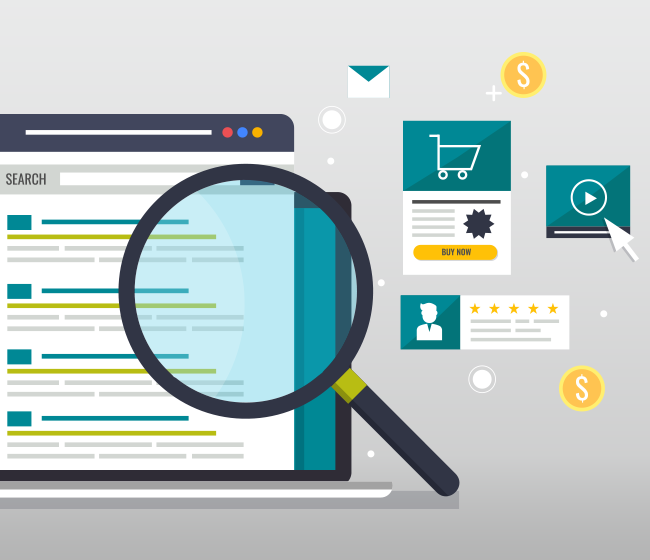 Driven by the rapid evolution of marketing technology, B2B media is evolving faster than most companies can keep pace. New developments like intent data, programmatic display, ABM, and social media render most B2B media strategies wholly different from programs launched only a few short years ago. Successful B2B marketers need an agency partner that can keep up.
Our media team boasts decades of cumulative experience across a range of B2B paid media:
SEM – Google Ads & Microsoft Advertising
Programmatic & Display Advertising
Retargeting
Paid Social Advertising – LinkedIn & Facebook
Content Syndication
A different kind of B2B media agency.
We're 100% focused on demand generation, so we measure success on conversions, qualified leads, and attributable revenue, not just impressions and clicks.
We're deeply familiar with leading martech, adtech, and salestech solutions, so you can feel confident that your campaigns will work with your existing tech stack.
As a full-service agency, we make sure your media strategy is always 100% aligned with ad creative, content, landing pages, and other elements that ultimately make a campaign successful.
Our engagements range from hyper-targeted ABM programs to global media campaigns with seven-figure budgets.

Media strategy focused on conversions, not clicks.
Our in-house experts are experienced at crafting media strategies to support very specific, quantitative demand generation goals. Here are just some of the reasons our media clients hire Spear:
Develop and execute target account campaign focused on key verticals
Assess existing global media spend and develop a revised plan focused on generating qualified leads, pipeline, and ROI
Launch content syndication program to generate a consistent stream of in-profile leads for nurture and sales outreach
Develop paid social strategy, including ad creative, content development, and lead nurturing
Revamp existing SEM (Google Ads) campaign to improve Cost Per Lead, ROI
Design and launch programmatic display ads to increase awareness and engagement amongst target accounts and provide air cover for ABM campaign
No matter what your media needs, with Spear you get more than just digital expertise. You gain the benefit of a full-service agency that knows first-hand the type of response-driven media strategies generating real results for other B2B companies like you.
How to get started.
Need strategic advice on the best media channels for your next demand generation campaign?
Tired of paying for expensive agencies who don't move fast enough?
Looking to get more from your investment in paid search, paid social, or content syndication?
To explore your needs in more detail, and to talk to one of our media experts, contact us online.