Spear Marketing Group partners with a select number of premier technology providers whose solutions enable us to help our
clients
achieve the best possible return on their marketing investment. To inquire about partnering with Spear, contact our business development department at
info@spearmarketing.com
.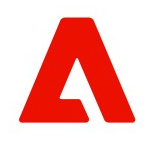 Adobe Marketo Engage offers the leading Engagement Platform that empowers marketers to build brand value, grow revenue, and prove impact. Consistently recognized as the industry's innovation pioneer, Adobe Marketo Engage is the trusted platform for thousands of CMOs thanks to its scalability, reliability, and openness.

Bombora is the leading provider of intent data for B2B marketers. Bombora's data aligns marketing and sales teams, enabling them to base their actions on the knowledge of what companies are in market for which products. Bombora's Company Surge data reports on changes in consumption on specific product-related topics from within businesses.

Demandbase is the leader in Account-Based Marketing (ABM) and an indispensable part of the B2B tech stack. The company offers the only end-to-end ABM platform that helps B2B marketers identify, win, and grow the accounts that matter most. The biggest and fastest-growing companies in the world, such as Accenture, Adobe, DocuSign, GE, Salesforce, and others, rely on Demandbase to drive their ABM strategy and maximize their marketing performance.

DiscoverOrg provides data on companies and contacts, including direct-dial & cell phone numbers, verified email addresses, job responsibilities, installed technology, and position within a company org chart. The platform also includes predictive intent data and a host of business development tools.

Drift is the world's leading conversational marketing platform, trusted by top enterprise businesses like InVision, GrubHub, MINDBODY, Marketo, MongoDB, Okta and more than 150,000 other organizations. Sales and marketing teams rely on Drift to connect now with the customers who are ready to buy now. Based in Boston, Drift was founded by serial marketing technology entrepreneurs David Cancel and Elias Torres and is backed by leading venture capitalists including CRV, General Catalyst, and Sequoia.

Integrate empowers marketers to efficiently acquire more customers from third-party media and offline data providers. Integrate's cloud-based platform streamlines workflow, governs prospect data to ensure accuracy and completeness, and directly injects data into marketing and sales systems, including Oracle Marketing Cloud, Marketo, Salesforce and Pardot.

Leadspace's Customer Data Platform (CDP) enables B2B sales and marketing teams to quickly identify and engage their best prospects and customers through a single source of truth. Leadspace combines the most accurate company and contact information for real-time data enrichment, combined with advanced AI and predictive models to identify the best new accounts and personas in those accounts. The resulting insights enable more effective segmentation, prioritization and targeting for improved marketing and sales engagement.

Oktopost is the only social media management platform architected for B2B companies. Founded in 2013 by B2B SaaS veterans, Oktopost enables marketers to manage content at scale, measure B2B metrics and amplify social reach through employee advocacy.

Rev's AI-driven technology helps B2B companies discover fresh prospects most likely to become their next best customers. Honored as a 2022 Artificial Intelligence Excellence Award, Rev's Sales Development Platform quickly identifies and prioritizes high-fit target accounts. The world's best B2B sales and marketing organizations, including Zendesk, Oracle, and 7 of the top 10 cloud software companies, use Rev to drive consistent revenue growth.

Sendoso is the leading Sending Platform (SP) for sourcing, storing, shipping, and measuring the ROI of anything a business every needs to send: direct mail, physical gifts, plants, perishables, company swag, handwritten notes, gift cards, and anything else. By marrying technology with logistics, we help businesses rise above the noise and personalize at scale.

The 6sense Account Engagement Platform helps B2B organizations achieve predictable revenue growth by putting the power of AI, big data, and machine learning behind every member of the revenue team. 6sense uncovers anonymous buying behavior, prioritizes accounts for sales and marketing, and enables them to engage buying teams with personalized, multi-channel, multi-touch campaigns.
Uberflip helps B2B marketers build meaningful relationships by creating remarkable content experiences. Uberflip aggregates all existing content and content channels into one easy to use platform, creating an engaging destination for the end user. By creating compelling content experiences, Uberflip fuels your content strategy to boost engagement, generate leads and fuel demand generation.

Unbounce gives marketers a way to build and test landing pages, website popups and sticky bars so they can get more conversions from their paid traffic and website without tech bottlenecks. As one of Canada's fastest growing technology companies, Unbounce has powered over 350 million conversions to date and serves more than 15,000 customers worldwide.