Generate demand at every opportunity.
Complete, collaborative and adaptable, Spear's On-Point Methodology is B2B demand generation driven by a sharper purpose.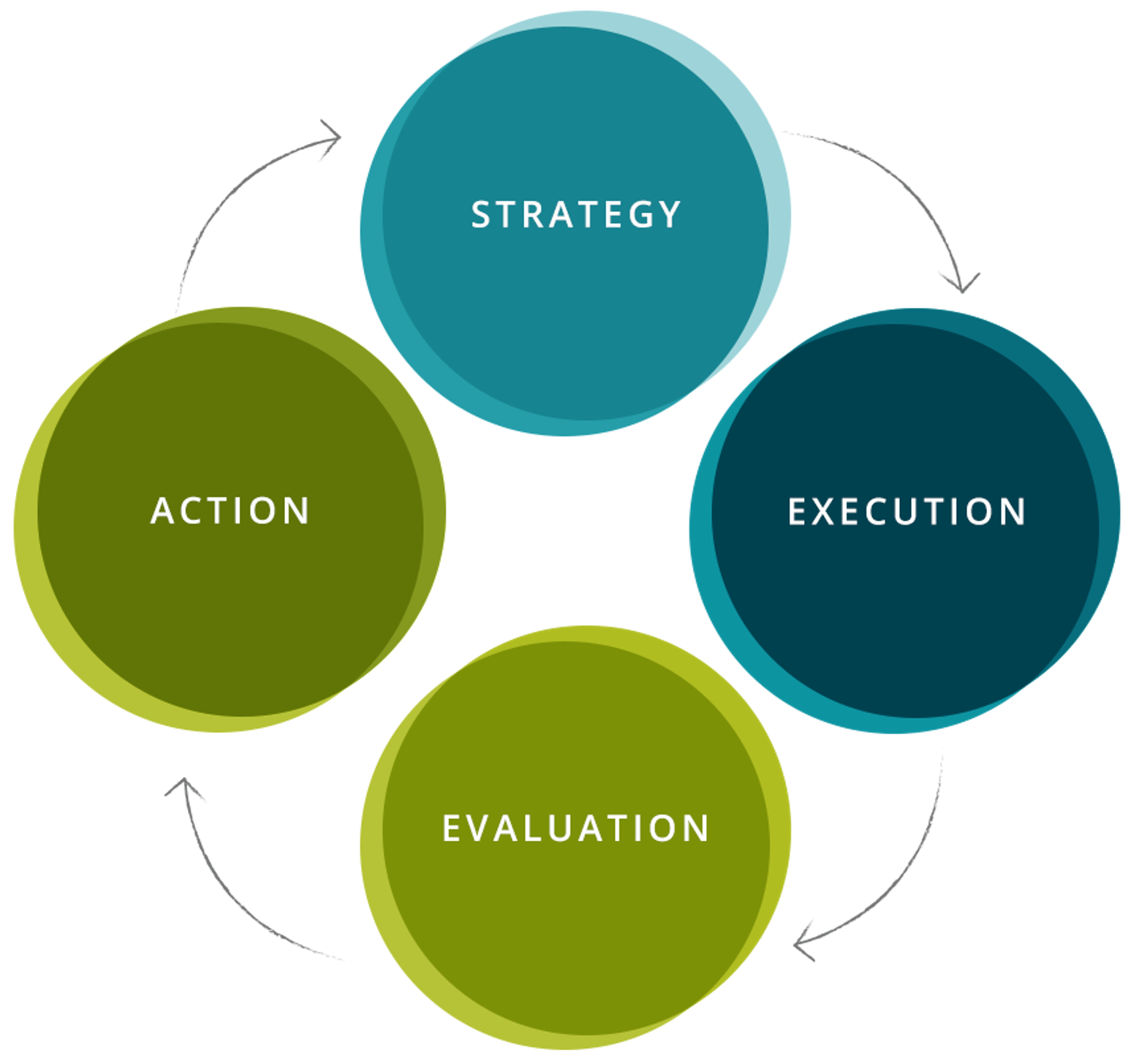 Strategy
Combining our battle-tested best practices with decades of experience, our team considers every possible angle to develop a clear plan that ensures your investment reaches its highest potential.
Goal alignment
Client onboarding
KPI assessment
Consultation
Engagement Tracker
Marketing content strategy
Evaluation
We're willing collaborators who put a premium on transparency and visibility so you always have a real, honest view into how your demand gen initiatives are performing.
Reporting
Analytics
Quarterly business reviews
Execution
Tactics plus technology. Style plus substance. We offer everything a modern B2B demand gen marketer needs to build awareness, promote engagement, and drive leads.
Project management
Copywriting/graphic design
Content development
Marketing automation
Digital media
Action
Rest on our success? No chance.
Using learnings from strategy, execution and evaluation, we strive to build momentum and uncover additional opportunities.
Optimization
Testing
Growth/expansion strategy
The foundation to move you forward.
by the SiriusDecisions Demand Unit Waterfall®, tailored for today's modern B2B marketing.
through 1,000s of client engagements so you maximize time, investment, and results.
Opportunity awaits
Demand down? Looming campaign? Need fresh eyes?