Spear is a leading full-service demand generation agency that helps B2B clients generate, nurture, and convert leads to revenue.  Our team is a mix of marketing creatives, strategists, and technicians who are passionate about what they do and have fun doing it.  We seek independent thinkers who love marketing, client service, and technology, and who thrive in a fast-paced environment highlighted by the variety of helping 40+ leading B2B companies meet their most pressing sales and marketing objectives.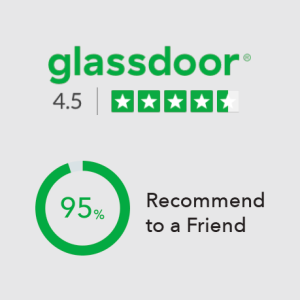 Spear has been a 100% virtual company since its founding, well before the recent shift to remote work.  As such, we have long-established policies and processes designed to support a positive work culture, flexibility, and work-life balance.
At Spear, we believe that happy employees make for happy clients.  We are committed to providing opportunities for cross-functional learning and professional growth, and we make a conscious effort to build, maintain and encourage a culture that supports collaboration and mutual respect.
Open Positions
To be considered for any of the positions mentioned below, please email a cover letter and resume to accounting@spearmarketing.com. No phone calls, please.
Demand Gen Web Developer
Marketing Automation Specialist - Marketo
Marketing Automation Specialist - Pardot
Digital Marketing Analyst
Director of Marketing Operations
Nourish an open culture of respect, mindfulness, and cooperation among colleagues, partners, and clients.
Cultivate an atmosphere of ownership where collective responsibility is shared, recognized, and celebrated.
Encourage and promote an employee-centric climate that supports staff in their pursuit of joy, satisfaction, and fulfillment.