Lead Nurturing
Make the most of the leads you have. By implementing a more effective lead nurturing program, you'll make your sales reps happier, convert more raw inquiries to qualified leads, and improve the ROI from all your demand generation campaigns.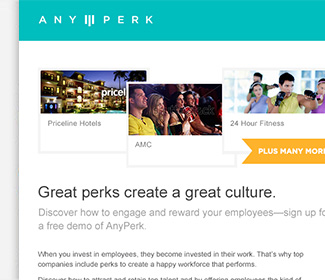 Thanks to vehicles like search and social media, companies are generating more leads than ever, but many of those raw inquiries can be unqualified, outside a company's target profile, or just plain junk. Automated lead management can help:
Increase Sales Productivity

Eliminate Missed Opportunities

Shorten Sales
Cycles

Increase ROI
Take your lead nurturing strategy to the next level
At Spear, we're experts in utilizing marketing automation technology to create custom tailored lead nurturing programs that help our clients get the most from every lead. We provide a range of lead management services, whether you're looking for a turnkey, "soup to nuts" solution, strategic consultation, or just a creative resource.
No matter whether you're just getting started with lead nurturing, or looking to take your existing program to a level consistent with today's best practices, we can tailor a program to meet your needs. We've helped clients:
set up, configure, test and troubleshoot marketing automation systems
convert stale, "old school" nurturing programs to modern, automated, triggered campaigns
design comprehensive lead management strategies, including custom workflows specific to your business, workflows that define frequency, offers, segmentation, triggers, lead scoring, and more
write and design effective emails and landing pages that take full advantage of marketing automation functionality
build and launch turnkey lead nurturing campaigns to address trial users, license renewals, dormant leads, trade show leads, new lists, target accounts, and more
manage lead management programs while an in-house team gets up to speed, or on an interim basis until a new hire comes on board
How to get started
Not sure where to take your lead nurturing program from here? We can help. For a free consultation, or a cost estimate based on your specific goals, audience, and marketing automation platform, contact us online.