Pardot
Get the most from your Pardot investment. Spear Marketing Group offers a flexible range of services designed to help companies like yours leverage Pardot technology in maximizing the success of lead management, email marketing, and demand generation initiatives.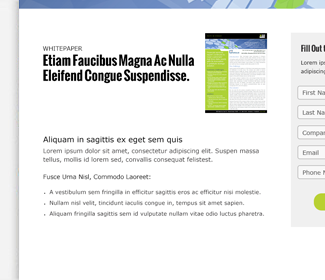 As both a full-service agency and an authorized Pardot partner, Spear is uniquely qualified to help companies make the most of their Pardot investment by applying our extensive knowledge of e-marketing, demand generation, and lead management best practices, combined with expertise in all facets of the Pardot platform.
As different from other companies who focus primarily on implementation and deployment, our Pardot practice is focused on:
Lead Management Strategy – from advice on best practices to comprehensive lead nurturing plans, we advise clients on workflow, segmentation, messaging, offers/content, email frequency and more.
Campaign Development – we have years of experience developing successful, turnkey campaigns that incorporate cutting-edge strategy, dazzling creative, and flawless technical production.
Creative Execution – we write and design emails, landing pages, thank you pages, newsletters, Webinar invitations, and more. Plus our creative team knows Pardot cold, so our campaigns not only generate results but also look good (on both desktops and mobile devices).
We also have a dedicated technical staff who can assist with Pardot implementation, Salesforce.com integration, lead scoring, reporting/analytics, and making sure your campaigns launch without a hitch.
Turnkey services for Pardot customers
Spear is an ideal resource for Pardot customers who are:
Limited by available resources from complete and effective implementation of the Pardot system
In need of best practices or strategic counsel for developing a lead management or e-marketing strategy
Looking for ways to leverage Pardot functionality more broadly across their overall marketing and demand generation activity
Experiencing a lack of effectiveness with their lead nurturing, e-marketing, or demand generation campaigns
Every Pardot engagement is customized to the precise needs of you, the customer. Our work ranges from developing a simple set of email templates to developing and implementing comprehensive lead nurturing strategies. How can we help you?