What does a software company do when their paid search program is working well but just not generating enough leads? That was the issue faced by Navicure, a leading Internet-based (SaaS) medical claims clearinghouse that helps physician practices increase profitability through improved claims reimbursement and staff productivity.
By most metrics, Navicure's paid search campaign was working well, generating a handful of leads each month at a cost per lead at or below industry standards. However, the marketing team needed search to contribute more to the company's overall lead generation goals. In an era when more and more medical practices are making the move to electronic health records (EHR) and related technologies, Navicure needed to ensure they had a seat at the table when it came time for prospects to choose a clearinghouse.
Navicure turned to their demand generation agency, Spear Marketing Group, for help. Spear conducted a top-to-bottom audit of the existing campaign, then set about implementing an array of changes to improve campaign performance, with an emphasis on increasing lead volume while maintaining overall effectiveness.
The results? In 12 months, lead volume increased 118 percent compared to the year previous.
Here are just some of the changes that Spear made to Navicure's campaign:
Broadened the campaign to attract prospects earlier in the sales cycle. Spear introduced new keywords (for example, "EHR") that serve as leading indicators for when practices would typically begin to consider a clearinghouse solution.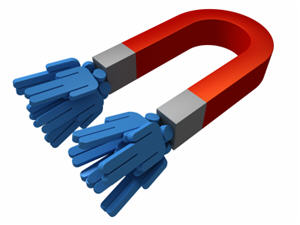 Improved landing page effectiveness. Spear was wary of changing the existing campaign across the board since basic efficiency was already high. So it adopted an A/B test strategy with the campaign's landing pages, testing new copy or design (never both) head-to-head against the existing pages in order to increase the number of conversions. Spear also tested new offers like white papers, related to specific topics likely to be of interest to medical practices looking for ways to increase profitability.
Expanded the scope of the campaign to include other search engines. Once Spear felt that that campaign was close to fully optimized on Google, they expanded the campaign to Yahoo and Bing, search engines that had contributed only marginally to the previous campaign. On Bing alone, the number of leads increased by more than 17 times compared to the year previous.
Added branded terms to the campaign. Companies often dismiss the idea of bidding on their own company or product names because those terms already show up in organic listings. Spear convinced Navicure that doing so was not only cost-efficient (branded terms are typically less expensive because fewer companies bid on them) but also they could use branded terms to direct qualified prospects to forms more likely to generate actionable leads.
Improved tracking to better measure PPC effectiveness. Spear implemented Google Analytics as part of a tracking strategy designed to better attribute leads to PPC that might have otherwise looked like direct site traffic – for example, if a PPC lead went from a landing page to the Navicure main site and subsequently filled out a form.
The biggest key to the campaign's success: constant monitoring and optimization. Tracy Ciampi, Spear's Client Services Director, says that testing is not a one-time strategy. "A test strategy isn't something you implement Day One and then look at a year later," she says. "We're always working from a test plan, reviewing results, and deciding what to test next."
For more tips on increasing lead volume from PPC, download a free copy of the Spear white paper: "Top 10 B2B Paid Search Mistakes: Why Your Google Campaign Isn't Working And What To Do About It."