Our agency recently developed a report summarizing the results of a B2B marketing survey commissioned by Google and conducted by research company Ipsos OTX. In the survey, more than 600 B2B marketing executives answered questions about their budgets, marketing mix, and key challenges for 2011. You can access a complete copy of the report here (no registration required).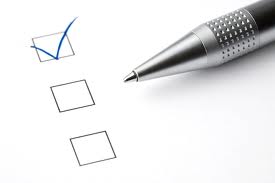 Key takeaways include:
• 77 percent of B2B marketers expect their budgets to remain stable or grow in the new year.
• 66 percent of B2B marketing budgets continue to be allocated to "traditional" media channels, including trade shows and direct mail; however digital marketing accounts for 8 of the top 10 most effective channels for reaching B2B audiences
• 1 in 3 marketers think measuring ROI will be their top marketing challenge in 2011
The sustained popularity of traditional marketing channels is perhaps the most surprising result detailed in the report. That popularity may be short-lived, however: 53 percent of marketers were only "somewhat satisfied" with their company's marketing performance in 2010, and more than two-thirds (69 percent) plan to test new digital tactics in 2011.
Least surprising result (it is Google, after all): Search Marketing (SEM and SEO) was ranked the most effective channel for generating new leads.