Earlier this year, Forrester Research conducted a detailed survey of more than 150 B2B marketing decision-makers with the intent of benchmarking the maturity of B2B marketing best practices, focused on revenue marketing and marketing automation.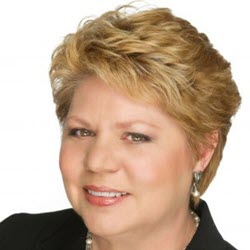 At face value, the results, due to be published in a report this June, paint a somewhat dim picture of the state of B2B marketing. I asked Lori Wizdo, Forrester Vice President and Principal Analyst, to provide her thoughts on what the survey results say about how where most B2B marketers fall on the revenue marketing maturity curve. (Read more about the survey results on Lori's blog.)
HJS: What did you find the most surprising finding from the survey?
LDW: Overall, the scores were quite low. The aggregate score overall was 2.71 (on a scale of 1-5), with individual scores ranging from 2.26 for lead management to 3.35 for organization. I was shocked, at first. However, when you consider that, in our model, a 5 represents the most advanced state of practice from a business theory perspective, and a 1 represents basic control and management of a process, you recognize how difficult the transition from 1 to 5 really is. I concluded that, as a discipline, B2B marketing is advancing quite well in what I call the B2B Marketing Renaissance.
HJS: Your survey indicates that a clear majority of marketers are engaged across the lead lifecycle, including customer marketing. Is that a reflection of a larger trend, namely that marketers are no longer just responsible for front end lead generation?
LDW: This was a surprising number for me – in a good way. Several factors have contributed to this. The most significant is probably a shift toward the subscription economy, where vendors are driving revenue through service-based annuity revenues. That immediately shifts the focus from "net new" customer acquisition to customer retention.
However, what's often overlooked is that buyers don't stop being self-directed digital consumers when they buy a product or service. They continue to engage with a mélange of digital and human channels. Since marketing has control over those digital channels, marketers are getting drawn into onboarding, value realization, and advocacy building.
Account-Based Marketing (ABM) has also accelerated the trend. In another, recent Forrester survey, 50% of the marketers with an active ABM program cited their objective as "increase and deepen relationships and expand business opportunities with existing accounts".
HJS: You report that only 41% of companies reported marketing and sales working from a common strategy and plan. Why do you think sales and marketing alignment is a persistent issue?
LDW: Stunning, right? It begs the question, "How can this still be the case?" But, this is one issue where I think it's no longer important to analyze for the root cause. The answer to sales and marketing alignment has been identified: it's the customer, stupid! When sales and marketing calibrate their respective efforts to the customer – to helping the customer through a buying process or to a desired outcome – then they've discovered the basis for alignment. Sellers have always calibrated their efforts to the customer. Marketers are just beginning that pivot.
HJS: A significant proportion (71%) of respondents said that inbound marketing is an important source of new leads. That finding would seem to be at odds with the recent attention given to ABM and other (largely) outbound strategies. What do you think that says, if anything, about where most marketers stand in their adoption of ABM as a demand generation strategy?
LDW: Yes, 71% of the respondents said that inbound is an important source of leads. However, respondents also indicated that they're finding it difficult to drive that inbound traffic: only 34% said they were happy with their organic search results; only 31% were satisfied with their social media efforts; and, less than a quarter (21%) were satisfied with the impact of their blogs. Some adoption of ABM is simply looking for a tonic to those anemic inbound results. Still, despite all the talk about ABM, marketers are making the transition slowly. In another, recent Forrester survey, only 30% of respondents said they had established, successful ABM practices in place for more than a year.
HJS: Marketers scored a mere 2.26 score (out of 5) for their maturity in Lead Management/Nurturing. For as long as marketing automation (the main technology empowering automated lead management) has been around, why are companies still struggling to move beyond the basics?
LDW; This was one of the numbers that really surprised me – for exactly the reason you mention. The tools to automate more sophisticated lead nurturing have been broadly available for more than a decade. But, as is the case with all technology, the tools enable, but don't deliver, the process change. There's is a ton of underlying work that must be in place first. For example, you need to have deep insight about your buyers and the outcomes those buyers are aiming to achieve, yet fewer than 20% of our respondents had well-defined personas.
HJS: Your survey reports that 46 percent of B2B marketers say they don't have the technology they need. Do you think today's marketers are too reliant on technology?
LDW: Yes and no. I'm ambivalent. I believe that B2B marketers must depend on technology to collect data, generate insights, and deliver relevant interactions. Plus, automation scales execution, roots out inefficiency, and provides real results that replace intuition as a basis for informed decisions. You simply can't deliver the experience that today's business consumer demands: timely, well-placed delivery of more personalized content at the right time, at scale, without marketing technology.
However, I also believe that many marketing execs think that the optimal martech infrastructure alone is going to "deliver an excellent customer experience" or "improve marketing ROI" or "enable great digital marketing". B2B marketing leaders need to realize that technology alone does not drive change.
HJS: Thanks Lori!