When a marketing budget get cut, certain line items tend to get immediate scrutiny: media spend, headcount, events.
However, simply slashing spend – while quick and dramatic – can have a detrimental effect on leads, pipeline, and revenue. There are more creative methods for achieving marketing efficiency without sacrificing ad impressions, colleagues, or market visibility.
Here are 8 ways to get more from your marketing budget when the purse strings get tight: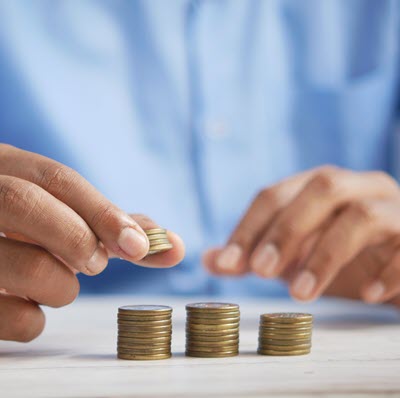 * Repurpose and recycle older content
When trends, topics, and technology changes, marketing content can have a short shelf-life. But rather than investing big bucks on new assets, think about recycling older content with a new spin or angle. Even a design update can give old content new life. Webinars and white papers can be reinvented as infographics, checklists, blog posts, even video.
* Identify and eliminate wasted spend in search.
Rather than cut back on paid search (SEM) budget arbitrarily, look for keywords, ad groups, and campaigns that generate a bunch of clicks (and thus cost money) but few conversions. Eliminating wasted spend is one of the easiest ways to increase SEM efficiency.
* Clean up your CRM database.
Eliminate inaccurate, duplicate, and unmailable records from your database and not only will your email performance metrics suddenly look a lot better, but you may also be able to drop down a pricing tier on your CRM and MAP licenses. Check with a reputable data vendor to see if they'll run a free analysis on your database and provide a report on how many records could be deleted or updated.
* Make your blog work harder.
A blog is the most neglected asset in a company's marketing toolbox. Are blog titles optimized for search? Is it easy for visitors to find related content, especially gated assets? Can a reader subscribe to the blog via email or social media? Do you email new posts every month to customers and prospects? With a little work, a blog can be a major contributor to SEO and monthly lead goals.
8 Tips for Working with a Smaller Marketing Budget
Click To Tweet
* Invest in partner marketing.
When buyers are few and marketing budgets are tight, maximizing partner relationships is crucial. Co-marketing programs with strategic partners can make your campaign investment go further and leverage relationships outside your installed base. Developing better sales tools for channel partners, or co-branded campaigns they can execute easily, can pay dividends many times over.
* Improve lead nurturing and funnel conversion.
Fewer buyers in market means lead volume is down across the board. So it's important to make sure the leads you have are converting at the highest possible rate. When's the last time you took a hard look at your lead nurture program? How do your funnel metrics compare to industry standards? Moving the needle on conversion rates – especially early in the funnel – can have an exponential effect on pipeline. (As a first step, try segmenting existing nurture tracks by persona.)
* Explore user-generated content.
Find creative ways to encourage customers to create content related to your brand and products. Record short testimonial videos to use on landing pages and on social media. Conduct a user survey and compile the results into an industry report, Webinar, blog post, or infographic. Crowd-source a "101 Creative Ways that Companies Use [Insert Product Here]" ebook. Employ aggregate user data to create thought leadership content (like the "quarterly threat reports" popular in the security category.)
* Test more.
When budgets are plenty, testing takes a back seat. These days, however, it's critical that every campaign perform at its best. Are you diligently testing subject lines on all email campaigns? Does every ad (display, search, paid social) include an A/B test? If you have key Web pages (demo request, contact us) that drive a proportionately large percentage of qualified leads, consider a more formal Conversion Rate Optimization (CRO) exercise, a cost-effective method that can have a huge impact.
Photo by Towfiqu barbhuiya on Unsplash