Earlier this week, Marketo, the marketing automation company, held its second ever user conference in San Francisco. As a Marketo agency partner, I attended along with colleagues from Spear Marketing Group to greet clients, talk shop, and hear how other companies – including Marketo themselves – are putting technology to use in the service of improved lead management.
Throughout the conference there was plenty of cheerleading from our hosts on the topics of "revenue marketing," "revenue performance management," "revenue cycle management," "sales and marketing alignment" and other similarly lofty phrases aimed at casting marketing automation as the tool to convert us marketers from what one speaker amusingly referred to as "arts and crafts people" to vital corporate contributors accountable for incremental revenue.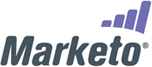 It's all heady stuff. Based on first-hand impressions, however, it's not how the vast majority of clients are employing (or even thinking of) marketing automation. For one, I can report that no companies are coming to our firm asking us to help them align sales and marketing. The clients we work with are concerned with more basic, day-to-day issues: enhancing sales productivity, converting more inquiries to sales-ready leads (or trial users to paying customers), better leveraging their marketing database, and increasing demand generation ROI.
From Marketo's perspective, I understand the need to frame marketing automation in ever more mission-critical terms. I'm just not sure the rest of us are quite there yet.
That said, this was a productive, fun, and energizing two days surrounded by smart and talented people. Here are 21 of the more useful, practical or inspiring ideas on lead nurturing, content marketing and demand generation that I heard:
1. Including the recipient's company name in subject lines increases response.
2. Adding a campaign-specific unsubscribe link to outbound emails can help avoid eliminating names from the opt-in pool altogether.
3. Enable sales reps to turn off lead nurturing for specific prospects from within the CRM system.
4. Consider providing reps the ability to assign prospects to specific lead nurturing tracks (for example, a vertical track) and override what the system decides is "best" for that lead based on demographic and behavioral criteria.
5. Develop a lead nurturing program designed to resuscitate "rotting leads" – leads that haven't shown any activity in say, 6 weeks.
6. Systems like Marketo can be used to remind sales reps (via sales alerts) of untouched or stale leads. You can also send alerts to marketing – for example, if contacts are receiving too many emails (indicating that the system needs adjusting.)
7. Use marketing automation to enforce "service level agreements" (SLAs) with your sales reps – standards for how quickly they'll follow up on leads. Just be cautious about how aggressively you use the alerts to "shame" reps into complying.
8. Reducing the number of fields on a PPC landing page from 9 fields to 5 increased the conversion (click to lead) rate by 35%.
9. Creating a content map that categorizes your content by buying stage and buying persona can help identify gaps in your content portfolio. (Think you have enough content? Marketo has more than 300 content assets on offer on its Website.)
10. When listing content assets on your Website, be sure to include a brief, keyword-rich description of that asset. It makes a big difference for SEO and search traffic.
11. Consider allowing the reader to preview a content asset (for example, a white paper) before downloading the entire item.
12. Provide readers the ability to "like" individual content assets on Facebook.
13. Use separate URLs when promoting content via Twitter, Facebook, blogs, PR, etc. in order to track the effectiveness of different promotional vehicles.
14. Leverage your Webinar investment by posting short excerpts or highlights to Youtube and including a URL on the final screen directing viewers to the complete version.
15. Use multiple excerpts from your new white paper as blog posts (or tweets).
16. You can't nurture people exclusively through email. Phone contact has to play a role.
17. Marketo's most effective demand generation vehicles, as measured by cost per prospect (in Marketo parlance, prospect = in-profile lead): 3rd party email blasts and virtual trade shows. (Email? Really?)
18. Not all Web behavior is created equal. Lead scoring should distinguish between "latent" behavior (prospect exhibits unmet need but needs further nurturing) and "active" behavior (prospect shows more aggressive interest, meriting follow-up.)
19. Marketo follows up on all sales leads on Day 1, Day 4, Day 8, and Day 15, alternating between phone and email.
20. Why does Marketo publish their pricing on their Website? Because it's a prime measure of prospect interest (especially if that prospect drills down to view "detailed" pricing.)
21. Grow revenue not by hiring more sales reps, but by making sales more productive.
For yet more advice on getting the most from your lead nurturing program, download a copy of our free white paper: "Top 10 Tips For Lead Nurturing Success: How to Get the Most From Your Lead Nurturing Program, and How to Plan for Success if You're Just Getting Started."