1. What, Why, How.
There are three things your email recipient should see almost immediately, and those are: WHAT the offer is, WHY it's of value, and HOW to get it. Don't make the reader hunt or scroll to learn what exactly you want him or her to do, and why.
2. Sell the Offer, Not the Product.
The goal of any email is to generate engagement. You generate engagement by convincing the reader of the value of the information on offer, whether that information is a white paper, a Webinar, or a demo. Don't prattle on about how wonderful your product is, only for the offer to be an afterthought.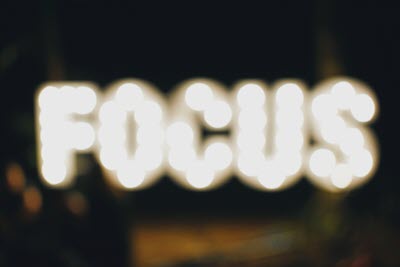 3. FOCUS: 1 Offer, 1 Message, 1 Call to Action.
It's always tempting to offer he reader options. However, anything that provides an alternative to the main call to action: contact us, click here for a demo, even social share buttons, are a potential distraction and could reduce engagement. Keep your email focused on one offer, one message only.
4. Drive Action, Don't Just Relate Facts.
"As a busy marketer, you know …" Well if I already know, why do I care? Don't start your email with a litany of facts or a lengthy commentary on market trends. Instead, incite the reader to take action by selling the value of the information on offer.
5. Grab the Reader Early.
Email copy doesn't always have to be short. But more importantly, you have to grab the reader early. An arresting header image. An immediate benefit ("Learn how …") Something that says: this is worth your attention and your time.
7 Key Principles of #B2B Email Creative
Click To Tweet
6. Call to Action: Early & Often.
Don't force the reader to scroll through the entire email in order to respond. Include a CTA in the header if possible (see #1, above). And at least one text link in the body copy. (Tip: buttons are more mobile friendly, but not all email clients will display them, so play it safe.)
7. Make Copy Count.
In email, efficiency is more important than length, so avoid redundancy. It matters less whether your email is long or short, and more if every word, phrase and sentence is driving action and giving the reader a reason to respond. Attention is fragile – if you think you can probably do without a particular sentence or even paragraph, get rid of it.
On July 16, 2019 at 11 AM PT, I'll be discussing these principles and other tips in a live Webinar, "A Crash Course in B2B Email Creative." We'll review real-life campaigns – the good, the bad and the ugly – along with tips, strategies, and techniques for increasing email performance. This same presentation was delivered earlier in the year to standing-room only audiences at leading marketing conferences. Join us! Register for the event here.
Photo by Stefan Cosma on Unsplash