[Thanks to Anne Angele, Spear's esteemed Director of Marketing Technology, for this month's guest post.]
Marketing attribution is a hot topic these days in B2B circles. Yet, for all the interest, precious few B2B companies achieve the holy grail of knowing exactly how – and where – their marketing investment impacts revenue. The reasons for this are varied, but many of them center on the quality of the underlying data, and the degree to which information about a particular lead, or opportunity, or closed deal is captured and tracked accurately.
Fortunately, there are now some excellent third-party reporting, analytics and attribution tools that can help marketers get closer to attribution nirvana. Before you invest in a third-party reporting solution, however, we recommend first asking some tough questions: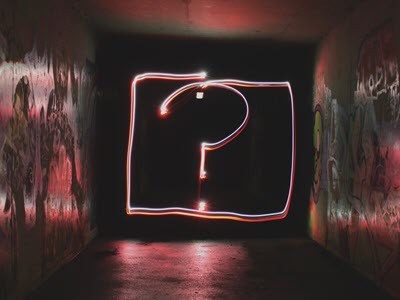 Phase 1 – Data
Here's the ugly truth: your reporting is only as good as your data. Before you can fix your reporting, you need to fix the data you're reporting on. A good starting point is a mini data audit, focused on the following questions:
* Are you capturing lead sources? Depending on the marketing automation platform (MAP) you use, this might be captured in different ways (for example: Pardot campaigns, Marketo acquisition programs). However you do it, it's critical that lead source be tracked consistently, across the board, for both online and offline channels.
* What do your leads and accounts look like? If your database is plagued with duplicates, or if your leads and contacts aren't consistently associated with the correct accounts, it will be difficult, to say the least, to consolidate the data needed for an accurate attribution picture when a sale is made.
* Do you have a naming convention for programs and campaigns? Naming conventions should include key elements like timeframe and channel, and instituted in a consistent, predictable way that allows you to easily pull reports when needed.
* How is your lead management process working? An effective lead management process captures information like stage, lead/contact status, opportunity status, and deal amount. Some parts of this may be automated, but there are also likely pieces that are updated manually – for example, when an opportunity is opened. Those manual processes are very often where "holes" in the data occur.
8 Questions to Ask Before Investing in Marketing Attribution
Click To Tweet
Phase 2 – Existing Reporting Capabilities
Once your data is in a better place, you might be surprised by how powerful your existing reporting tools can be. These may simply be your MAP or CRM. At the very least, getting a better sense of what's possible with your existing tools can help you select the right third-party solution when you need it.
* What do you have available in your tech stack for data capture and/or reporting? Review how these tools are currently being used and if there's any overlap in features that makes any of them redundant.
* Are all of your technologies passing information effectively? If the sync between systems isn't working as it should, you'll have gaps in data and visibility that will prevent you from getting the most out of your reporting.
* Are there any features that aren't currently being utilized or add-ons to existing technology you could benefit from? Many popular MAPs and CRMs have add-on packages that can be added to enhance reporting capabilities. Before investing in a third-party tool, it may make sense to evaluate the options built into your existing systems.
* Are you using Salesforce Campaigns and corresponding statuses for all of your marketing efforts? If you have your MAP synced to Salesforce, campaigns are your best friend. Campaign reports are one of the most powerful tools available without adding on a dedicated reporting tool.
By this point, you should have truly maxed out your reporting capabilities using your current tech stack. A good next step is a thorough gap analysis: what reporting needs are not being met today? Are those needs sufficient to justify the time and expense of adding a dedicated attribution tool? If you've done your homework, if your data is everything it should be, and if you've made the most of what tools you have, you'll be much better equipped to make a smart decision.
Photo by Emily Morter on Unsplash