Results from Deloitte's 2017 CMO Survey are out, providing insights into key trends, plans, and opinions from more than 2,800 top marketers. You can download an executive summary of the survey results here. Here's my take on some of the key findings from the report:
Digital ad spending increased 14% since 2016, compared to virtually zero growth (0.6%) in traditional ad spending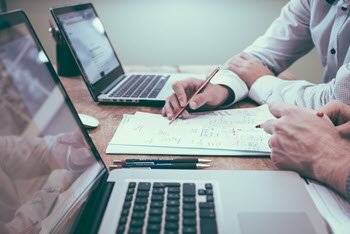 No surprises here, as digital marketing continues to grow at a healthy pace. The main driver is almost certainly mobile advertising, which experts have estimated at accounting for more than 70% of digital media spend overall. What these growth numbers don't reflect, however, is the relative absolute spend in digital vs. traditional channels. For example, TV advertising alone may be diminishing in significance, but it still makes up more than one-third of all media outlays. B2B Marketers, particularly those focused on the SMB market, would be wise not to ignore traditional channels in their rush to digital.
Marketers plan to increase spending on analytics by more than 300% over the next 3 years in order to, according to Deloitte, "improve customer experience." Despite this, more than a third of those surveyed cited a lack of adequate analytics tools and processes for measuring success, while more than two-thirds don't use analytics data to help make key business decisions.
It's the perennial irony of digital marketing that while marketers rush to deploy campaigns via online channels, precious few take full advantage of the data and insights that, properly measured, digital programs can provide. Big Data, Predictive Analytics, and now Artificial Intelligence (AI) are all data-driven disciplines that dominate the blogosphere and drive huge investments in marketing technology. Yet many of the same companies madly adopting these bright shiny new objects fail to measure their campaigns in a way that effectively optimizes investment, creative, and, ultimately, ROI. Basic campaign attribution, measurement, and performance analytics may not be as sexy, but – as I wrote recently – they should be on every marketer's priority list for 2018.
Download an executive summary of the Deloitte CMO Survey here.
Photo by Helloquence on Unsplash