The current crisis reinforces why most B2B companies are best suited for a hybrid demand generation model that combines both ABM and more traditional, funnel-based tactics.
ABM was born of a time when (in hindsight) we marketers had it good. A major driver for the advent of ABM was the frustration that sales teams in particular had with a funnel-based model in which they were bombarded with inquiries that, ultimately, didn't convert. (I've written elsewhere in this space that one of the reasons ABM became so popular is because companies are just really bad at lead nurturing.)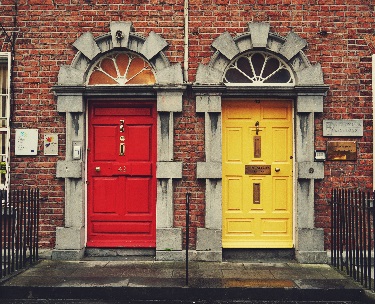 Certainly there are other business justifications for ABM. A strategy based on generating engagement from buying groups (and the way large corporations make purchase decisions) vs. individual leads. An approach that orchestrates touch points from marketing, sales, and customer success. An assurance that a higher percentage of engagement will be from companies that match a marketer's Ideal Customer Profile (ICP). Fundamentally, however, Account-Based Marketing (ABM) has always been about efficiency: focusing time, energy and investment on high-value, high-propensity accounts.
However, times have changed. Inquiries and qualified leads have shrunk dramatically in most sectors as budgets get pared back, trade shows get cancelled, and buyers adopt a more cautious outlook. Most sales teams are starved for opportunities. In the current climate, does it still make sense to invest in ABM for the right accounts? Absolutely. However, the speed at which business conditions made a sudden U-turn this spring reinforces the notion – I would argue – that few companies can afford to go "all in" on ABM to the exclusion of a concurrent, more traditional approach to demand gen.
Why a Hybrid #DemandGeneration Model is More Important than Ever
Click To Tweet
Simply put, buyers are few right now. In that environment, it pays to not just focus exclusively on a finite number of accounts (any of whom may be cutting back and thus not in the market for your solution) but also adopt a "wider net" approach, concurrent with ABM initiatives, that serves to identify those buyers who ARE looking for a solution, even if they're smaller deals.
My prescription? Maintain ABM campaigns and continue to generate awareness and engagement at identified target accounts. At the same time, implement a comprehensive program of inbound channels (SEM, LinkedIn, organic social media, content syndication) – all targeted with your ICP in mind – alongside a well-structured nurture program that ensures your company is top of mind when needs arise, even if those needs aren't of a scale were the companies on your list of target accounts.
Resist the siren call from certain thought leaders and tech vendors that all marketing needs to be ABM. In times like these, and beyond, a balanced, diversified approach to demand generation is the smart investment.
Photo by Robert Anasch on Unsplash