When I worked at Oracle in the late 80s (sigh), the company was one of the pioneers in the use of telesales for selling high-ticket software, on a large scale, over the telephone. Sally Duby was one of the key executives in that organization's early success, and is now president of PhoneWorks, a sales strategy and implementation consulting firm that helps companies build or fine-tune their sales models.
Sally and her team of expert consultants have worked with more than 270 companies over 17 years, helping to build and optimize in-house lead development, telesales, and hybrid (field + inside) sales teams. I asked her to comment on what she thinks are the keys to a successful inside sales effort.
(HS) What do you view as the primary role of inside sales in today's B2B company?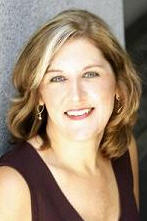 (SD) We see the primary role of inside sales as driving revenue for the company. Inside sales can do that in two ways: one, using a dedicated sales development team to qualify and set qualified appointments for the field, or two, as a quota bearing sales team.
Sales Development teams help drive revenue by increasing the efficiency of the field organization. Sales Development Reps nurture those prospects that aren't quite ready to enter the sales cycle, and hand off qualified prospects to the field as appointments. It takes a well-oiled process and metrics-driven team to do this right.
More and more, we're seeing quota-bearing inside sales teams as the sole channel for technology companies. This is particularly true for SaaS companies and others that target the SMB space. How you use inside sales depends on a number of variables: the market you sell into, how the prospects buy, how the prospects can "touch and feel" your product, and your price point, just to name a few.
(HS) What are the benchmarks of an effective inside sales organization?
(SD) Effective inside sales organizations are metrics-driven and process-oriented. Key to making inside sales work is tracking and measuring key performance activities and steps in the sales process. Companies need to measure everything, document best practices, and reinforce those processes constantly. Training is also key, and not just product training. Some kind of on-boarding program for new reps is essential.
(HS) What are the most common mistakes people make in setting up or running an inside sales organization?
The most common mistake we see is that executives don't understand how important the details are. Tracking and measuring activities and processes is essential to making an inside sales team successful. Frankly, this is a very different skill set from that of a typical enterprise VP of Sales.
We see companies starting up inside sales teams and providing little more than a call list and a phone. And then they wonder why they aren't getting the results they expected! There's definitely a "science" to what transforms inside sales groups into the machines that management expects. The processes have to be defined and documented along with activity goals to produce the numbers that the company needs. Then there's ramp up time for selling over the phone – there's no instant success (although it is a shorter ramp up compared to field sales.)
(HS) How do you see the role of marketing automation and automated lead management in the context of inside sales?
(SD) This is one of those areas where Sales 2.0 tools are making an enormous impact in helping to align marketing and inside sales. Automated lead management can dramatically increase the effectiveness of a Sales Development team. Being able to pre-score leads helps Sales Development Reps (SDRs) prioritize which leads to hit first. And leads that don't merit a SDR's time can be offloaded into an automated lead nurturing system, and "kept warm" through a series of ongoing touches until that lead meets the necessary criteria to be sent to a rep.
(HS) What do you think of inside sales groups where the reps ring a large bell every time someone closes a deal? There's one of these groups in my building and it drives me up the wall!
(SD) Ha! This is a topic that will generate heated conversation. In the technology world we don't see this behavior very often. Most inside reps view it as demeaning. It really depends on the corporate culture and the people involved. I certainly understand why some companies do it, but there are other ways to build excitement and enthusiasm and get the competitive spirit flowing that are viewed more positively by the inside reps.
Thanks Sally!