A client asks:
How long should a lead be chronically non-responsive before they're marked as "marketing suspended"? What best practices should we put in place?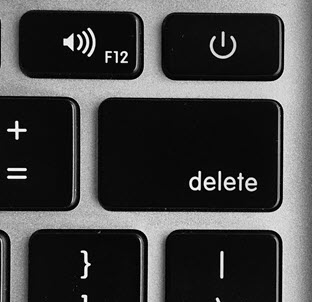 There are multiple, legitimate reasons to suspend or even delete non-responsive leads from your mailing lists or CRM database:
* Non-responsive leads can weigh down engagement rates and create a distorted view of campaign metrics
* High bounce rates and low open rates can damage your email reputation, which in turn may impact overall deliverability
* Over time, an accumulation of stale, non-responsive leads can bump you to a higher pricing tier for your CRM or marketing automation license
Even then, success with email programs can often be a long-term proposition. I've written elsewhere in this space that marketing is often an accident of timing, and so, as long as you're adhering to data privacy rules and providing information of value, it may be months or sometimes years before a prospect has a genuine need and engages with your campaign and your brand in a meaningful way.
Here are some tips to keep in mind when deciding when to finally suspend or remove those leads that aren't showing signs of life:
* Define what you mean by "non-responsive." Opens and clicks, for example, are very different metrics. Someone opening emails but not engaging with the content may be interested in your message but just not have a current need. And non-responsive leads – i.e., valid email addresses that simply aren't responding to content – are very different from leads that generate hard bounces or otherwise appear to be non-existing or invalid data.
* At whatever interval you elect to define a lead as "non-responsive," put in place a multi-step, triggered lead nurture campaign (sometimes referred to as a "Wake the Dead" program), one that is purpose-built for non-responders and tailored to specific audience segments. Maybe prospects are just tired of the same emails and messages over and over again, but might respond to a creative spark.
Consider directing non-responsive leads to a subscription management page or subscriber preference center that provides options for how often they hear from your company, or allows them to identify specific areas of interest, empowering you to deliver more relevant content (and drive higher engagement.)
How Quickly Should I Suspend or Delete Non-Responsive Leads?
Click To Tweet
* Examine whether specific segments or list sources (particularly third-party lists) are more non-responsive, and look to optimize the communication to those segments. Segmentation and relevancy (or lack thereof) has a significant impact on engagement. If you're delivering the same messages to multiple buying personas, or treating warm leads the same as cold names (third-party lists), that's very likely a prime culprit for the lack of response. Before you move those names to marketing suspended, consider a more tailored approach.
Many companies with large numbers of third-party names in their database measure engagement from those names separately, and have different rules and timeframes for when to suspend further communication. By their nature, third-party lists offer a greater risk for spam complaints, so it pays to keep those names on a shorter leash, so to speak.
* The precise amount of time before suspending or removing non-responsive leads can vary based on a company's sales cycle, brand awareness, list source, or frequency of contact. Companies with a very aggressive (frequent) cadence of emails often have shorter timeframes before they remove those contacts from circulation. Just keep in mind that a lack of response doesn't always equate with bad data or an individual that's not a legitimate prospect for your solution.
* At Spear, as a general rule (and subject to variation, as above), we recommend clients trigger a Wake the Dead program if an email address shows no clicks after 12 months, then move that same contact to "marketing suspended" if he/she doesn't respond to the program. Contacts with no email opens can move to marketing suspended after a shorter timeframe, say 6 months on average.