Not every Account-Based Marketing (ABM) strategy starts from the same place. For some, it might be defining Ideal Customer Profile (ICP), buying personas and associated messages. For others, it's identifying a target account list.
Just us every journey starts with the first step, however, it's generally a good idea in ABM planning to first conduct an honest assessment of where you are, what you need, and who does what. A basic assessment will enable you to identify gaps in resources, personnel, data, and technology that in turn can help prioritize investment, research and planning. Filling those gaps will make you better prepared to reap maximum benefit from a fully-deployed ABM strategy.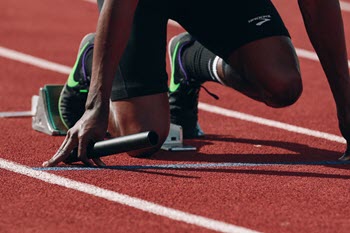 To better help our clients plan, design, operationalize, and scale their ABM strategies, the team at Spear developed a workbook designed to assist companies in assessing their ABM readiness. The following list of questions is excerpted from that workbook, and is an effective starting point for gauging how ready your organization is to fully execute on ABM.
Goals & Objectives
– What are the specific goals, objectives, and success metrics for the ABM initiative? How will you measure success? (Ex: reach, engagement, engagement minutes, account coverage, meetings)
Target Personas/Descriptions
– Have you identified and defined target personas? Describe 2-3 typical pain points and motivators per persona.
Buying Center Definition
– Have you defined a typical buying center at the target accounts? Are those roles different in any way from your target personas?
12 Questions – A Checklist for #ABM Readiness
Click To Tweet
Ideal Customer Profile (ICP)
– How is your ICP defined? (e.g. Industry, Company Size, Installed Technologies, Other)
Target Account List
– Has a Target Account List been defined? If so, how? What role did ICP play? Was Intent Data used?
Account Tiers
– Is the Target Account List separated into tiers? How are those tiers defined?
Contact Data
– To what extent do you have contact data already in place for target personas within target accounts? What information do you have on those contacts and when was the data last updated?
Martech
– What technologies are available to support an ABM initiative? Which of the following do you have in place: CRM, Marketing Automation, Programmatic, ABM (Demandbase, Engagio, 6Sense, Terminus), Sales Enablement (SalesLoft, Outreach), Data Enrichment/CDP (ZoomInfo, DiscoverOrg, Leadspace), Conversational Marketing (Drift), Content Experience (Uberflip), Website Personalization, Attribution.
To be clear, it's not mandatory (or even preferred) that you have all these technologies in place to execute on ABM. But understanding potential gaps in your tech stack is integral to recognizing where you might be limited in scale, efficiency, or effectiveness.
Sales Structure
– How is your sales team structured (BDR/SDR, Field), how are they assigned (geo territories, named accounts), and what responsibilities will individual team members have in an ABM campaign?
Messaging/Value Narrative
– How prepared is your organization to communicate 1:1 messaging for high-value accounts?
Lead Management Definitions/Processes
– Do you have an account scoring model in place? How you define lead and/or account stages (e.g. MQL, MQA)? What SLAs existing between sales and marketing when leads or accounts reach certain stages?
Content Library
– Have you conducted a content audit, or mapped existing content assets by persona, account tier, buying stage, industry, etc.? What gaps were identified and what content needs to be developed or customized for specific accounts, account types or personas? Do dedicated landing pages exist for key content assets?
For a more detailed look at planning your ABM strategy, download our ebook: "A Pragmatic Guide to ABM Success."
Photo by Braden Collum on Unsplash