Aligning content offers with stages in the buying cycle is a critical factor in maximizing engagement. Early stage or "top of funnel" content generally speaks to industry trends or best practices because early stage buyers may only just be launching their research, or perhaps not even aware they have an urgent problem to solve. Later stage, mid-funnel or bottom-of-funnel buyers are further along in the process and so will be more interested in ROI, customer stories, or third-party reviews.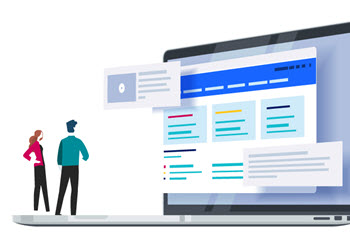 In similar fashion, different types of marketing activity benefit from different types of offers. Lead generation most often requires top-of-funnel (TOFU) content. Lead nurturing needs mid-funnel (MOFU) content to entice prospects to take the next step. Sales enablement works best with bottom-of-funnel (BOFU) content to help reps close the deal.
In a collaboration with our partner Uberflip we created the infographic below to help illustrate the types of content that work best at different stages of the buying cycle or in different types of demand generation programs. We hope you find it useful.
Click here to view the complete infographic at full size.