Earlier this month I presented a standing-room only session at the B2BMX Conference in Scottsdale on key principles of B2B email creative. Part of that presentation was a "B2B Email Pre-Flight Checklist" – a list of questions an email marketer should ask, prior to pressing "send," to ensure that a campaign aligns with current best practices and therefore stands the best chance of success. That list is reproduced below along with additional commentary: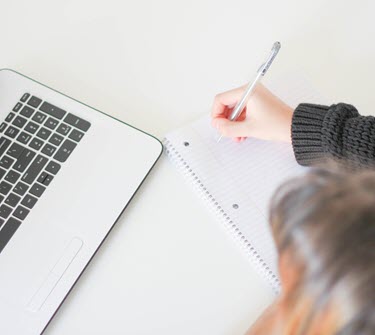 Is there an offer? Is that offer specific & tangible?
A clear, specific, and tangible offer is one of the primary factors in a successful email. Is it immediately obvious to the reader what that offer is: a Webinar, a white paper, an ebook?
Is What, Why, How covered in the header or by the first paragraph at the latest?
There are three things a reader wants to know upon opening the email: What the Offer Is, Why It's of Value, and How to Get It. If any one of those elements is missing, particularly the "How" (the CTA), you'll be forcing that reader to scroll further, and many won't bother.
Am I taking too long to "set up" the offer?
One of the most common mistakes marketers make, particularly in the tech space, is beginning an email with a long dissertation on the current market, trends, or business behavior that forms the basis or catalyst for the information on offer. If you absolutely have to do this, make it a sentence at most. Otherwise, skip the set-up entirely and just get to the point.
A #B2B Email Pre-Flight Checklist
Click To Tweet
Is the Call to Action (CTA) clear? Is it obvious what happens when I click on the button?
"Learn More" is not a call to action. Nor is "Find Out More." Button copy should be clear, specific, and reference the offer. "Save My Seat", "Download Guide", "View Webinar" are all examples of CTAs that let the reader know EXACTLY what to expect when he/she clicks on the button. Anything less and you'll cause that reader to hesitate. (Remember, he who hesitates is lost.)
Is the CTA repeated in both button and text (link) form?
Best practice dictates that CTAs appear in both button and text form within the email, preferably repeated at least 2-3 times (for example, 2 buttons and 1 text link.) Buttons are more mobile-friendly, but text links ensure the recipient can respond even if images are blocked within the email client.
Are there "alternative" CTAs or other distractions from the main offer?
Eliminate any and all top navigation, social buttons, "request a demo" links, or anything else that might distract the reader from the one thing you want him/her to do, and that's to register for the primary offer. Reserve any additional CTAs or options for the thank you page or fulfillment email, i.e. AFTER the person has registered.
Do I need all the copy?
Short copy isn't automatically more effective than longer copy. But that doesn't mean you shouldn't try to eliminate redundancy whenever possible. Are you taking too long to set up the offer? Is every ounce of copy driving action and otherwise selling the value of the information in the Webinar, white paper, etc.? Does the email still work when you remove a paragraph or two? If so, do it.
Is the landing page "short and sweet"? Is it visually consistent with the email?
When an email recipient gets to the landing page, he/she should be already "sold" for the most part. At most, all that's required is to reinforce that decision – perhaps with a quote or two, or an excerpt of the information on offer – and then present the registration form front and center. Page design should be visually consistent with the email in order to provide a cohesive user experience and avoid any hesitation or confusion.
Does the email work in different email clients?
Be sure to test your email in different email clients to make sure that it renders properly and as intended. (And that doesn't mean simply asking colleagues if the email looks "OK.") Two popular testing solutions for this purpose are Litmus and Email on Acid.
For a more comprehensive discussion of B2B email best practices, view our recorded Webinar: "A Crash Course in B2B Email Creative."
Photo by Jacqueline Kelly on Unsplash