What defines great marketing content? Now that most marketing departments are tasked with also being content publishers, is it too much to ask that marketing content also persuade customers to buy? Or is it enough that the material simply generates response?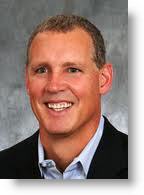 To answer these questions, I sat down recently with messaging expert Michael Cannon to get his insight on how companies can improve results from programs like inbound marketing, demand generation, and lead nurturing by creating more effective marketing content.
Michael is founder and CEO of the Silver Bullet Group, a firm that helps companies improve sales performance by increasing the effectiveness of messaging and deliverables such as marketing content, sales tools, collateral, and sales/channel training. He is coauthor with Brian Tracy, Mark Victor Hansen, et al., of the best-seller, "Create the Business Breakthrough You Want."
(HS) In the agency business, we see first-hand the struggles that clients are facing to create a steady stream of compelling content. However, as much as a lack of content can bring programs like demand generation and lead nurturing to a halt, worse yet is content that simply isn't relevant to the target audience. Besides the issue of sheer demand, what do you think is the main reason for the lack of relevant content these days?
(MC) I believe the primary issue is that companies aren't creating highly persuasive messaging first, and then integrating that message into the content via the copyrighting/creative process. In effect, what this means is that messaging and content are two separate deliverables. Very few people make this distinction and create great messaging first.
(HS) How is messaging different from content?
(MC) Messaging is a summary or outline of the key points that content must communicate in order to persuade a person to take the desired action. Content is the words, both written and oral, along with the supporting visuals, you use to persuade a person to respond to a campaign or to do business with your firm. When you define messaging and content in this way, it enables the creation of much more relevant content.
(HS) How should a company's marketing message and sales message be different, if at all?
(MC) I think a better framework is to think about how both represent different categories of customer messaging. When you think about it like this, what you discover is that customer messaging breaks down into categories such as company, solution, product, and sales messaging.
Most messaging created by marketing falls into the company, solution, and product categories. These messaging categories are typically descriptive. It's the "what" and "how" content. For example, most product messaging is a description of what the product does, how it works, and a listing of undifferentiated features and benefits.
Sales messaging, on the other hand, is persuasive. It's the "why" content. It answers the buyer's most important buying questions, like:
1. Why should I meet with you?
2. Why should I change-out my current solution for a new solution?
3. Why should I buy this solution from your company rather than from the competition?
These are the big money questions that are at the heart of every sales conversation. When marketing creates both descriptive and persuasive customer messaging, it enables both teams to have an integrated, highly relevant, and highly persuasive conversation with the customer. The impact is higher conversion and win rates.
(HS) What are the biggest mistakes B2B marketers make when developing their messaging?
(MC) I'd say the big ones are:
1. Not defining the types of customer messaging needed to align with and enable the customer's buying process
2. Not segmenting and tuning the messaging for the most important audiences, market segments, and buyer types
3. Not creating messaging that clearly communicates how the company/product is a better solution to the customer's business challenges
The reason I think these mistakes are made is because most marketers haven't yet adopted a formal process for how to develop highly relevant messaging and a set of objective criteria to determine if the messaging is good, prior to market testing and launch. That's where firms like ours can help.
(HS) Thanks Michael!