Technology marketers love analyst reports. Sure, they're expensive to license, but they're instant fodder for all sorts of content marketing, they bring credibility and name recognition to a campaign, and – bonus – they say nice things about your product.
However, in my experience, most tech companies don't know how to market them. By which I mean that most analyst reports – Gartner Magic Quadrants, Forrester Wave Reports, and the like – are marketed as press announcements vs. information of value that might attract prospects actively evaluating your type of solution.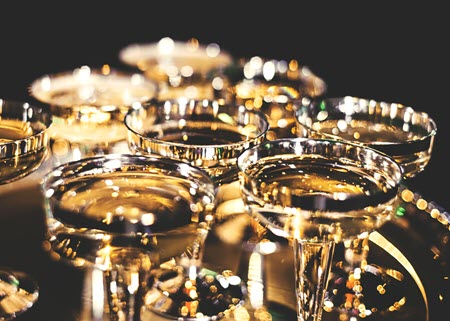 I was reminded of this by an email in my inbox this morning, from a tech company who shall remain nameless, informing me that they'd just been named a "leader" in Gartner's latest report for their category.
Guess what: I don't care. And, I'd wager – most others don't either.
"Just Released: (Company Name) named leader in Gartner's Magic Quadrant for (Category)!" the subject line proclaims.
"Just Released: Gartner Magic Quadrant for (Category) – (Company Name) Named a Leader" echoes the headline.
Now, these sentiments may be newsworthy. But as news items, they belong in a press release, or on social media, not in a demand generation email designed (presumably) to drive engagement.
The information value of an analyst report – no matter how complimentary – is not that it says nice things about your product. In fact, quite the contrary: to the extent that you market the analyst report as an opportunity for people to learn how down right terrific (insert analyst here) thinks your product is, the less the average prospect will be interested in downloading and reading said report.
No, the information value of an analyst report is that it offers a credible, side-by-side, third party evaluation of leading products in your category. The report is an invaluable tool for anyone actively considering or comparing solutions like yours. The report is a must-read for any company planning to invest in a (insert product category here) solution this year. See what I mean?
If you market an analyst report as saying nice things about your company and solution, the value of that information is diminished. Why would I download a report when I already know said report is going to tell me your solution is the best? Prospects want a buyer's guide, not a brochure.
The next time your company gets named a "leader" by an analyst, by all means shout it from the rooftops. But when it comes to using that report to generate leads, put the self-congratulation aside, and market the report as a tool for buyers, not a reason to buy your product.
For a more detailed read on lead generation offers, download our free white paper: "How to Choose Your Carrot: Effective Lead Generation Offers for High-Technology Marketers."
Photo by Billy Huynh on Unsplash