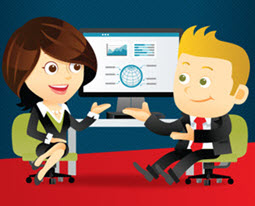 Like any "build or buy" decision, whether or not a full-service agency makes sense for your company depends on a myriad of variables – notably budget, of course – but also how the scale of your objectives balances against the breadth of available in-house resources and expertise.
Agencies aren't for everyone. But in the right situation, especially given the complexity of today's modern marketing, the right agency partner can be the key to your company making the most of your demand generation investments.
Check out the infographic below for tips on deciding whether a full-service demand gen agency is the right move for your organization. Click on the infographic to view full size.