Spear Marketing Group has published an informative report detailing results of a survey designed to gauge the maturity of marketing automation deployments within the B2B community.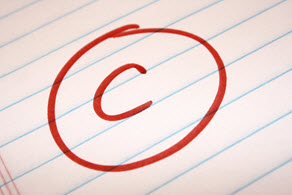 The survey asked marketing operations managers and other B2B marketing executives to rank their current deployment of marketing automation software in 33 separate categories relating to either key software functionality or generally accepted best practice. Respondents were then assigned a grade based on how many of their responses aligned with those best practices. The survey covered topics such as email frequency, program design, reporting, landing pages, and data hygiene.
Spear reported that on average, respondents answered only 56% of the questions "correctly" and thus scored a "C" grade. At first blush, that sounds like most marketing automation users have a long way to go before realizing anywhere close to full value from their investment; however, in fairness, answers to individual questions in the survey tell a more complex story.
In some notable areas, the average marketing automation user appears to be achieving real business value. In other categories, adherence to even fundamental best practices is relatively uncommon, even in areas that you'd otherwise assume to be a primary business case for marketing automation.
Some of the key findings in the report include:
• 77% of respondents indicate they measure pipeline contribution from specific campaigns (tweet this)

• More than two-thirds (68%) employ both behavioral and demographic lead scoring (tweet this)

• 85% of those surveyed said they currently segment email campaigns based on persona (tweet this)

• 40% employ no type of immediate autoresponder (follow-up email) to new leads (tweet this)

• More than half (54%) of those surveyed indicated that more than 25% of their database is old, inaccurate, or otherwise unusable (tweet this)

• Almost three-fourths (74%) indicated that most of their email campaigns are still one-off, batch-style campaigns, vs. triggered or automated (tweet this)
Spear's report includes detailed survey results, a list of key findings, along with commentary and analysis. It serves as a handy benchmark for companies that might be looking to gauge how their use of marketing automation measures up against their peers. The report is available as a free download from the Spear Website.