Recently I was interviewed by the folks at Demand Gen Report as part of an article on current trends in email marketing, an article that you can read online here. With permission, a more complete version of the interview follows:
(DGR) What trends are you currently seeing in B2B email marketing today?
(HS) Despite what you might hear in some circles, email still has a major role to play in most companies' demand gen strategies. However, these days it's less likely to be a standalone channel. More often, we're seeing email used as a key part of a more integrated approach, particularly in the context of Account-Based Marketing (ABM) and sales enablement. Email isn't dead, by any means, but marketers are also realizing that there are real synergies possible by combining email with other channels, both online and offline.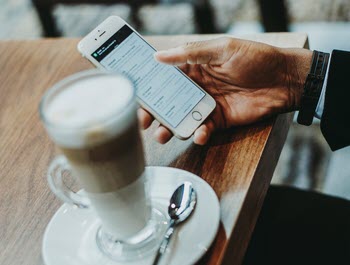 (DGR) What other channels/tools are companies using to augment their email marketing strategies? (Direct mail? Chat bots?)
(HS) As a demand generation agency, we've designed and produced more direct mail in the last two years than in the previous five. That's almost entirely due to the emergence of ABM, where direct mail is perceived (accurately, in our experience) to be an effective tool for driving engagement, albeit at a higher cost.
More broadly, however, it's online media that are being implemented alongside email, particularly channels like LinkedIn, Facebook, Google and programmatic platforms like ListenLoop through which companies can target online ads to members of a specific email list. These have particular application in lead nurturing and customer marketing. Retargeting (for example, to reach email recipients who click but don't convert) is another effective approach.
(DGR) Can you share any best practices or recommendations for marketers looking to augment their email strategies? What's working? What isn't?
(HS) Though a cohesive and consistent message and "look" is important, it's also critical to realize that not all assets transfer seamlessly from email to other channels. Landing pages, for example. An email landing page is usually fairly spare in terms of content, whereas a landing page for an online ad is generally more robust, since the reader knows much less about your company and your offer.
Trends in #B2B Email: #ABM, Deliverability & Integrated Campaigns
Click To Tweet
(DGR) How is ABM affecting email marketing strategies? Are you seeing more companies taking an ABM approach to email and personalizing their efforts by account/persona?
(HS) ABM is definitely forcing email marketers to be more personal and relevant in their approach. And ABM has impacted B2B marketing more broadly in a similar fashion. It was the rare client 2-3 years ago that had identified key buying personas and defined the messages for each. Now it's a common practice. The same can be said for conducting content audits (and defining "content maps") to match offer content to specific audience groups, selling stages, or industries.
(DGR) Are you seeing any trends/challenges around email deliverability? Is email becoming harder to engage with people due to spam/email algorithms?
(HS) Deliverability is a common challenge, but it's almost always related more to bad data than it is to spam traps. B2B email addresses have a limited shelf life, and companies that don't aggressively clean, append and update that contact data will find that their deliverability rates deteriorate very quickly.
(DGR) Any additional thoughts to note that weren't covered in the questions above?
(HS) I've long been frustrated at the dismal state of B2B email creative. Poorly written and poorly designed emails seem to be the norm. I believe this is due to two factors: 1) creative is now an afterthought to marketing technology and data, and 2) companies believe anyone can write an email. Those same companies would never consider assigning a TV spot, a national print ad, or a new Website, to just any staff member with the time and inclination to produce them. But it's clear that no such standard applies to email creative.
Photo by Anete Lūsiņa on Unsplash