If you ask most B2B marketers how they use chat platforms like Drift, the immediate answer would most likely be: converting Web visitors. And indeed, increasing Web engagement and Web conversion rates is still a primary use case for chatbots in a B2B context.
However, chat is also a powerful tool that can integrate into virtually any type of B2B demand generation program, campaign or initiative. And now that chat is becoming a staple of the B2B tech stack, creative marketers are finding ever more innovative ways for leveraging their investment to drive engagement throughout the lead lifecycle.
Here are just some of the more creative ways we're seeing clients use chatbots to increase sales engagement, shorten sales cycles, and drive revenue: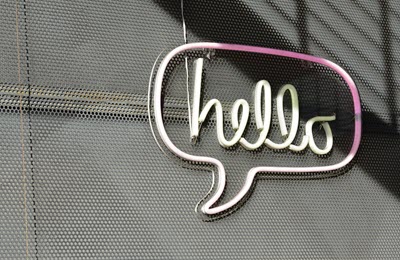 1. Trial & Demo Conversions
Successfully converting free trials and (self-serve) demos requires that the user engage with the product early, frequently, and in a manner that drives home perceived value. It's the rare organization that can dedicate valuable sales time to monitoring and responding to each and every trial customer, so chat is an ideal tool for responding to specific actions (or lack thereof) and engaging the user in conversation that, for example, points to other, related features that he/she might also find useful.
2. Contact Us Pages
It might be counter-intuitive to place chatbots on the "contact us" page, where – in theory – a visitor is already highly motivated to engage with the company. But chat is also about providing options, and reducing friction, and making it as easy as possible for someone to talk to sales when ready. A conversation tailored to highly-motivated, late-stage prospects ("Ready to set up a meeting with one of our experts now? I can help.") can increase conversions AND speed time to sale.
3. ABM
One of the biggest current trends in Account-Based Marketing (ABM) is the integration of chat technology and personalized conversations to identify, engage, and capture prospects from targeted accounts. Responding to those specific companies, by name ("Hey Google! Welcome back …") with language that speaks to known, account-specific benefits and pain points can pay big dividends.
4. Lead Nurturing
Lead nurturing has long since become more than just an email channel, as marketers expand nurture campaigns to include channels like remarketing, content syndication, paid social, and even direct mail. Chat is just another layer, one that can identify an existing prospect and respond with language, or content, that pushes that individual to take the next step in the sales journey. (Consider adding custom chatbots to thank you pages as a way to identify hot leads that might be ready to talk to sales.)
8 Surprising B2B Use Cases for Chatbots
Click To Tweet
5. Driving Blog & Newsletter Subscriptions
Most corporate blogs do little to drive engagement or sales leads, but as content that often ranks highly on search and thus can be a primary source for organic traffic, they're ideal candidates for chat. Consider conversations that drive subscriptions ("Interested in receiving great content like this in your mailbox every month?") or point the reader to related content ("Interested in [topic]? Check out our recent Webinar on …")
6. Event Registrations
We may not yet be at the point where chat replaces registration forms altogether (no matter what its most ardent disciples might believe) but there are occasions, and types of campaigns, where allowing a visitor to bypass the form and register via chat, in seconds, can make a big difference. Events like Webinars are one example. When someone clicks on the "register now" button, use a pop-up chatbot ("Hi there! Just a quick question and I'll get you registered. What's your email address?") that keeps that visitor on the relevant page and accelerates the sign-up process. (This is particularly applicable when you're marketing to existing prospects and don't need to capture a bunch of qualifying data.)
7. Progressive Profiling
Progressive profiling is a standard feature of best-in-class nurture programs, and leverages marketing automation technology and pre-filled forms to capture incremental information about existing prospects. Chat can augment your marketing automation platform (MAP) by recognizing existing prospects and triggering conversations that probe for additional needs or qualifying information.
8. Retargeting
Retargeting is another B2B staple that is enhanced and improved by the strategic application of chat technology. When a visitor returns to your Website by clicking on a retargeting ad, make the conversation more relevant and personalized by acknowledging their prior interest, and offering up tailored content offers that increase the rate at which they ultimately become a measurable and actionable lead.

Photo by Adam Solomon on Unsplash