The US business climate is being shaken by events at home and abroad, and (as I write this) no-one knows with certainty – on top of the risk and strain caused by a global pandemic – whether an economic downturn is imminent, or how severe it might be, and for how long.
Most B2B marketers we talk to are continuing to plan, develop and execute campaigns and other initiatives, for the time being at least. Even then, we're having many conversations on how clients should approach demand generation strategy in the coming weeks. Here's a summary of what we're telling them: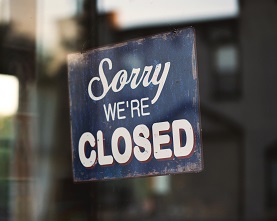 * If you're putting any kind of marketing messages in market, it's critical to avoid – at any cost – the appearance of promoting your service or product as a quick solution to current problems. Offer free information on how to cope, certainly. Provide (as many are) free versions of your product, or premium features, or extended licenses. But don't communicate even a HINT of "things are bad, our service/product/solution can help." Right now, people want empathy and information of value, not a sales pitch.
* Direct mail has made a huge comeback in the last year as a key part of Account-Based Marketing (ABM) and target account strategies, but be aware – stating the obvious here – that many potential recipients are not currently at their desks. Think carefully about whether your audience will be there to receive your package. If not, consider teeing up the mailer for launch at a later date, and go digital in the interim.
How to Approach Demand Gen in Challenging Times #B2B
Click To Tweet
* Consider shifting net new investment to inbound strategies: SEM, paid social, content syndication. Inbound marketing increases the chances of reaching the companies who, despite everything, are actively looking for answers to business challenges. Plus, most inbound strategies are performance-based (either CPC or CPL), so the risk and cost is lessened if response turns out to be less than normal.
* Continue to run, develop, and even expand nurture programs. Like inbound, well-crafted nurture programs keep your brand top of mind and help ensure that the companies looking to take that next step in the buying process think of you first. If nothing else, lead nurturing can reinforce your brand as a trusted partner for future needs. (Again: feel free to acknowledge the current business climate, but don't make it your sales pitch.)
* Repurpose the live sessions planned for (now cancelled) trade shows into virtual events and offer them as both live and on-demand Webinars. On-demand (recorded) events might be the better choice – schedules and calendars are very tenuous for business workers right now, and recorded events make it easier for potential buyers to consume content on their own time without committing to a specific time or date. To help make up for the lead shortfall caused by cancelled shows, look to channels like content syndication to refill the funnel with guaranteed leads that meet specific demographic criteria.
* If it just feels like the wrong time to be marketing to a particular audience, consider a renewed investment in content. Conduct a content audit to identify gaps in your current library by vertical, persona, and buying stage. Repurpose existing content with a message that's more in keeping with current conditions. Late stage content in particular can be an effective way to reach buyers who might otherwise be combing the aisles at a trade show. An investment in content development will pay dividends long after business conditions return to anything resembling normal.
Thanks to my colleagues Gina Miller and Tom Meriam for their help with this article.
Photo by Tim Mossholder on Unsplash