B2B Demand Generation
Demand generation is at the core of everything we do. Every marketing campaign or strategy we design and execute is focused on generating measurable return for our clients.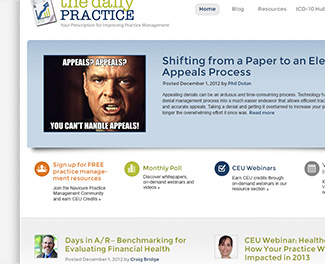 Successful demand generation requires more than just snappy creative or the latest marketing technology. At Spear, we have years of experience helping our clients develop successful, cost-effective demand generation strategies and campaigns. Clients hire us because they value our unique combination of marketing expertise, creative flair, and laser focus on results.

Demand Generation Planning to Tactical Campaign Execution
Spear provides a comprehensive suite of demand generation services that span the entire lead lifecycle, from new lead acquisition to lead nurturing and customer marketing. We not only generate measurable, actionable interest in your brand, product or service, but we also help move those prospects along the sales cycle, and then reinforce that customer relationship over time.
Perhaps you've been assigned a target number of leads, opportunities, or deals, but aren't sure of the optimal mix of programs, media, messages, content, or tactics to deploy. We can help. We create comprehensive demand generation plans that get you to your sales and marketing goals in the quickest, cheapest way possible. Along the way, we'll incorporate cutting edge strategies in online, offline, social media, mobile, and marketing automation.
On the other hand, maybe you have your program strategy defined, but you need bandwidth, creative resources, or strategic counsel on best practices in order to create the most effective campaigns possible. Our expert team of creative marketing specialists can design, execute, and manage your demand generation campaigns to get you the results you need. Looking for a better response to Webinar invitations? A way to generate more leads from social media? Creative techniques for leveraging your investment in content like white papers, case studies, and videos? We've got the answers.
Looking for a Demand Generation Partner? Let's Talk.
To discuss your demand generation needs with our senior staff, or to request a cost estimate based on your specific plans, audience, or objectives, contact Spear today.