Leading B2B demand gen agency says Paid Media, ABM and a tight labor market were key drivers
Walnut Creek, Calif. – January 9, 2023. Spear Marketing Group, a leading full-service B2B demand generation agency, reported that its 2022 revenues increased 55 percent year-over-year, as the firm experienced a significant uptick in demand for its outsourced marketing services.
Spear said that Paid Media (SEM, paid social, content syndication, programmatic) was a major contributor to 2022 growth and the fastest-growing part of the firm's business. It also credited continued interest in Account-Based Marketing (ABM) and a tight labor market as factors that contributed to the agency's growth.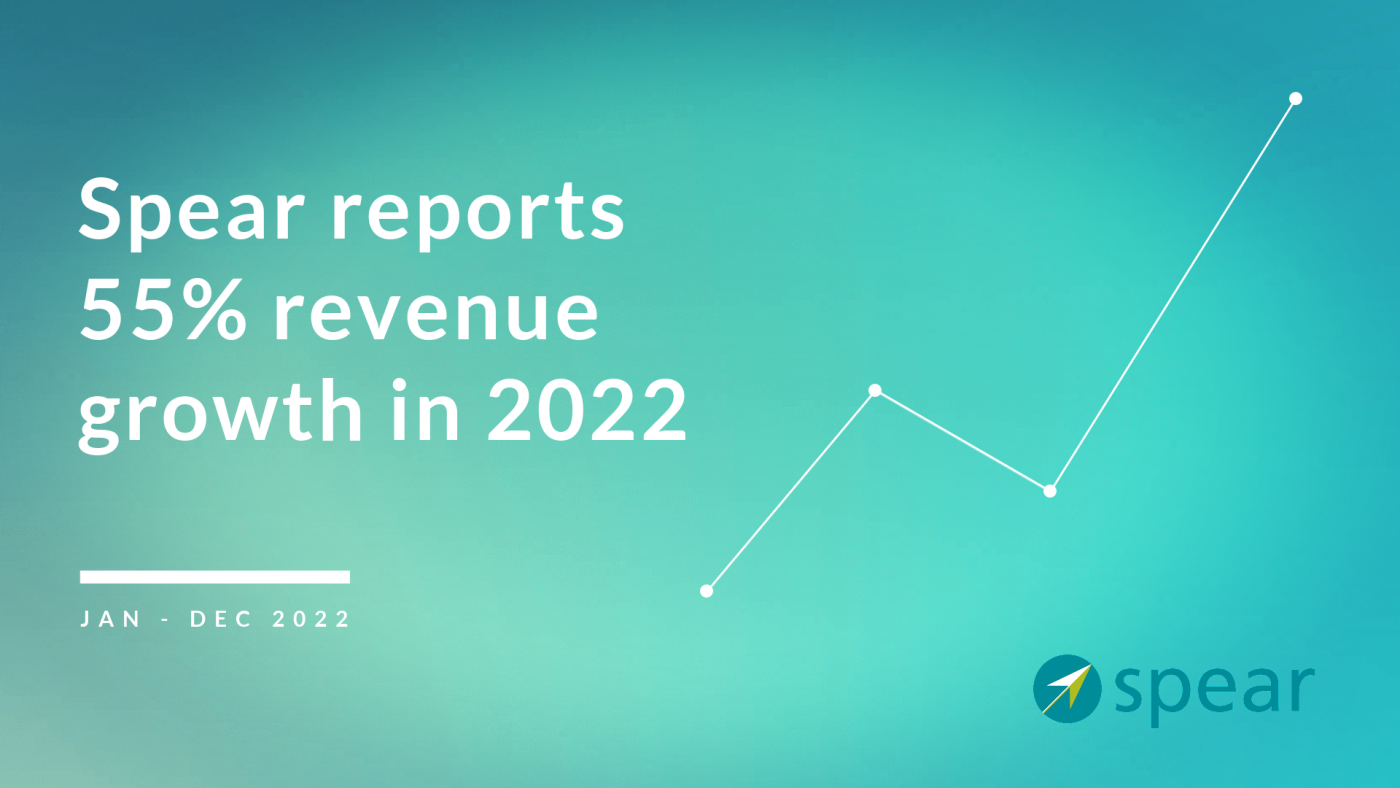 "Even with the spate of tech layoffs in the second half, we continue to see a steady stream of inquiries from clients who are struggling to fill key marketing roles," commented Howard J. Sewell, the agency's president and co-founder. "Vacancies in areas like demand generation and marketing operations are taking months to fill, and both happen to be real sweet spots for us. Clients are looking for agency partners with turnkey capabilities – strategy, creative, technical expertise – who can help them get things done."
Firm adds key hires across the board to help manage growing client base.
Over twelve months, the company added 26 new companies to its client roster, and hired senior talent to scale, expand, and improve services in key areas. Agency veteran Garrett Lawrence was hired as the firm's new CMO, chartered with expanding Spear's service portfolio, raising its strategic profile, and increasing its footprint within key accounts. Court Paxton was named Spear's new Creative Director, reporting to Lynn Dodds, Vice President of Creative Services. Michelle May is the agency's new Director of Marketing Operations, overseeing a team of certified MOPs consultants. Brittany Keeling came on board as Spear's new Operations Director, focused on improving the firm's overall efficiency.
"We have an absolutely incredible team that cares deeply about producing quality work and driving real business growth for our clients," said Sewell. "It's a testament to their hard work and commitment to client success that we were able to produce the kind of business results we saw in 2022."
Spear is one of very few B2B agencies to combine demand generation strategy, full-service creative and a deep expertise in marketing technology. Launched in 2009, the firm has evolved to be one of the most recognized agencies in the B2B space. The agency focuses on what it calls a "full-funnel" approach to demand generation that takes into account every stage of the buyer journey. Areas of expertise include Account-Based Marketing (ABM), paid media, email marketing, content development, and turnkey campaign execution.
About Spear Marketing Group
Spear Marketing Group is a full-service B2B demand generation agency helping B2B companies generate, nurture, and convert sales leads to revenue. The firm's unique, holistic approach to demand generation blends strategic expertise, creative flair, and a deep understanding of marketing technology to drive measurable results across every stage of the lead lifecycle: lead generation, lead nurturing, and customer marketing. Clients include Dropbox, Intuit, and RealPage. For more information, visit www.spearmarketing.com.