Leading B2B demand generation agency recognized for sixth year in a row
Walnut Creek, Calif. – Spear Marketing Group, a leading B2B demand generation agency, has been named to the 2020 Chief Marketer 200, a list of the best non-advertising agencies in the US. It is the third year in a row that the firm has been so honored, and the sixth year in a row that Spear has been named a top US agency by Chief Marketer.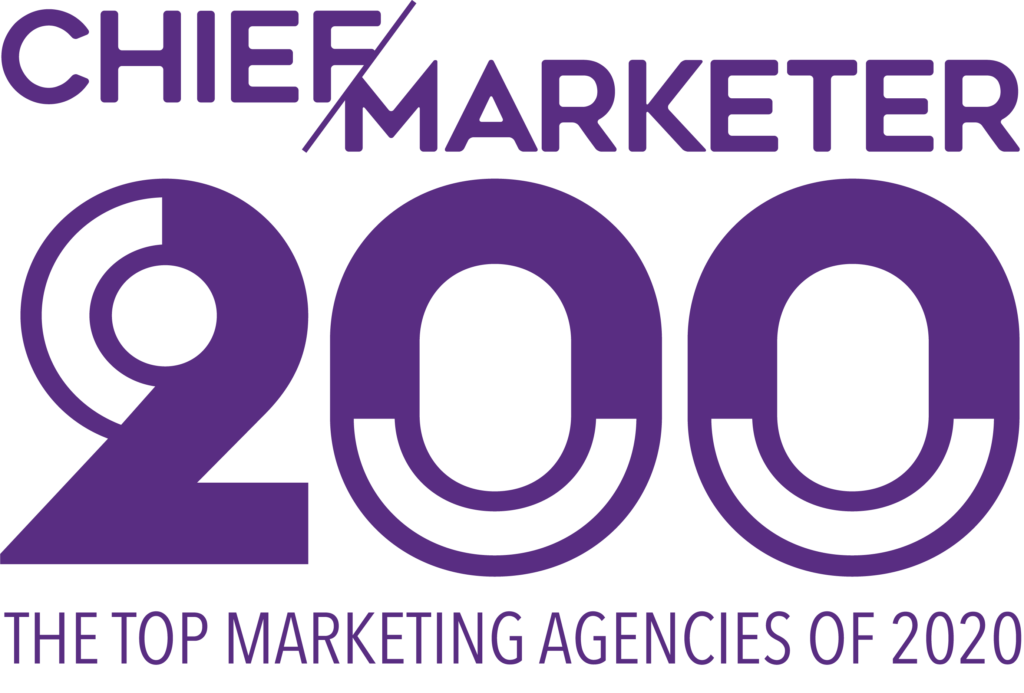 Spear was recognized for a year in which it signed more than forty new clients, and for its cutting-edge work in Account-Based Marketing (ABM), lead generation, and digital marketing for leading companies including Dropbox, Magnitude Software, and SAP Concur. The firm made key hires across the board in client services, creative, digital media, and technical production, and also expanded its portfolio of technology partners, inking strategic partnerships with Drift and Oktopost.
Compiled by Chief Marketer's editors, the Chief Marketer 200 includes profiles of each firm, including core capabilities, examples of outstanding work, insights on culture and people, and RFP contact information. The complete list of winners can be found on ChiefMarketer.com.
"We're incredibly proud to be named to this list of elite agencies," commented Spear President, Howard J. Sewell. "It rewards the hard work and dedication of our team across all facets of the company – creative, client services, digital media, technical production – and their ability to consistently drive measurable success for our clients."
Agencies were named to the Chief Marketer 200 based on several key criteria, including client testimonials, killer creative, strategic value, and a consistency of innovative, quality work. Chief Marketer stated that every agency selected for this year's list is "earning a reputation as a thought leader in their craft, and as a representative of the best of the industry."
Spear is one of very few B2B agencies to combine demand generation strategy, full-service creative, and a deep expertise in marketing technology. Launched in 2009, the firm has quickly grown to be one of the leading agencies in the B2B space. The company maintains offices up and down the West Coast, servicing clients nationwide and field offices globally.
About Spear Marketing Group
Spear Marketing Group is a full-service B2B demand generation agency helping B2B companies generate, nurture, and convert sales leads to revenue. The firm's unique, holistic approach to demand generation blends strategic expertise, creative flair, and a deep understanding of marketing technology to drive measurable results across every stage of the lead lifecycle: lead generation, lead nurturing, and customer marketing. Clients include Dropbox, Magnitude Software, and SAP Concur. For more information, visit www.spearmarketing.com.
About Chief Marketer
Global online content portal Chief Marketer, an Access Intelligence brand, arms aspiring CMOs with the tools, insights, data and training they need to master the "next frontier of marketing"—an age of marketing much less dependent on advertising and much more focused on the rest of the branding toolkit. CM has more than 150,000 readers who rely on its content and live events to help them cut through the noise and find the solutions necessary to optimize their performance. From digital, direct and content marketing, to social, experiential, promotion and more, our weekly newsletters and daily website content covers it all. In addition to the CM200, Chief Marketer also produces the PRO Awards, and recognition programs including Masters of Martech and Future CMOs. Learn more at chiefmarketer.com.