B2B demand gen agency wins for articles on ABM, email newsletters
Walnut Creek, Calif. – December 13, 2021. Two posts from Spear Marketing Group's blog, "The Point," have been announced as winners in the 2021 MVP (Most Valuable Post) Awards, as determined by B2B Marketing Zone, a leading content site for B2B Marketers.
Spear President Howard J. Sewell won first place in the "Email Marketing" category for the article, "9 Tips for a More Effective Email Newsletter," while Jon Emminizer, the firm's Director of Business Development, won second place in the "Other" category for "10 Uncomfortable ABM Realities."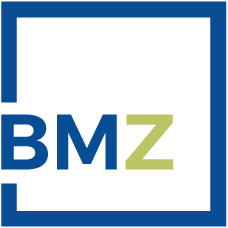 Winners in the competition were selected as "Most Valuable Posts" as judged by B2B Marketing Zone readers, an awards committee, and social media. Winning posts were selected as providing the highest value to industry professionals via useful, actionable information that is tactical or strategic in nature.
"We're honored to have our blog recognized by B2B Marketing Zone's 150,000 readers," commented Sewell. "Our clients look to Spear as a strategic partner that can help them navigate fast-moving trends and demand gen best practices. These awards are a recognition of the type of strategic thinking we bring to every client engagement."
About Spear Marketing Group
Spear Marketing Group is a full-service B2B demand generation agency helping B2B companies generate, nurture, and convert sales leads to revenue. The firm's unique, holistic approach to demand generation blends strategic expertise, creative flair, and a deep understanding of marketing technology to drive measurable results across every stage of the lead lifecycle: lead generation, lead nurturing, and customer marketing. Clients include Dropbox, Tricentis, and RealPage. For more information, visit www.spearmarketing.com.